Greetings Abōd® Shelters Friends!
Thanks so much to our Dallas Team Walkers who submitted the cover photo as they were getting started walking early last Friday morning.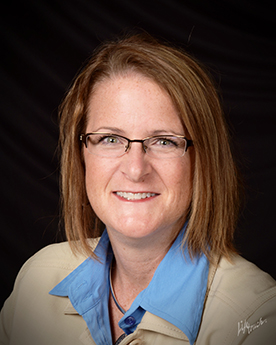 Michelle Rothfus, Project Coordinator Abōd® Shelters
When you think of influential people, who comes to mind? George Washington, Charles Darwin, Sigmund Freud and others from our history? Or are they current pioneers, artists, leaders? Are they the top 10 most powerful women? Or do you think of the most influential leaders in technology? When you see a quote or recommendation from these individuals, you tend to listen because of who they are. The people in these positions have a lot of power to influence others, for good or for bad. But that isn't what this article is about. It's about you.
I know what you're thinking, influential people are extreme, once-in-a-lifetime individuals who have had a significant impact on the world. The truth is that, to make an impact on the world, you don't have to be a Thomas Edison or a Steve Jobs. You don't even have to directly influence thousands of people. Just a handful can make a huge difference.
Take our BSB Design, Inc. Dallas office team…
On Friday, March 24th 7 BSB employees were out at different hours: one started walking at midnight and the others started at 6 am; some together and one on their own, for a combined total of 120 miles!
Why? Because they believe…
that when there is a solution to saving lives, it should be accessible.
that every mother in a developing country has the right to the same skilled care before, during and after childbirth as a mother in a developed country.
they can make a bigger impact together than separately.
Healthcare for mothers in Africa especially in remote areas is insufficient. Pre-birth care for pregnant women is largely not available. The natal care itself, which is delivery, is usually handled by a family member, neighbor or friend who is not medically trained to handle even the simplest of complications.
Over a million African babies are estimated to die in the first 4 weeks of life – but most die at home, uncounted, and invisible to national and regional policies and programmes." World Health Organization

View the initial story of this group's dedication from 'When Companies Allow Employees The Opportunity To Get Involved Great Things Happen' and learn more about these influential individuals.
For the past 4 weeks, these seven individuals shared information with as many people as they could about Abōd Shelters® Birthing Centers and the impact they are already having in undeveloped countries such as Ghana and Tanzania. Because of their power to influence, they reached out to their friends, family and clients to support their campaign to build another one in Tanzania.  This group committed to walking as far as they could that Friday to raise money for the Birthing Center. In just one day of walking, this small group ended up with donations and pledges from 70 different people and raised just under $4500!
"Despite dodging lightning storms, I believe the walk was very successful. I hope we do it again next year. Twenty miles doesn't sound like much, but when you sit and draw all day you definitely feel it! It was a great way to have a positive financial impact, one much greater than individually donating to the cause." Mike Penrose, Senior Designer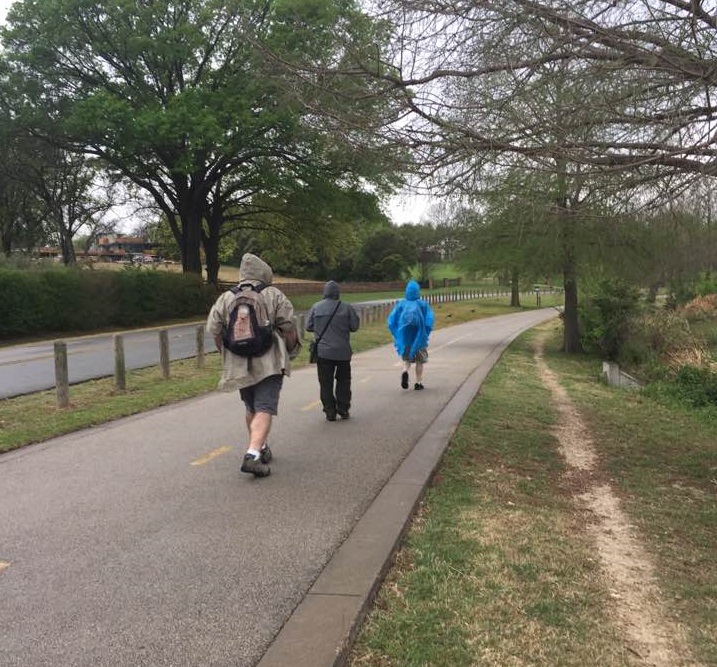 You never know what to expect with the weather in Texas this time of year. Being prepared was helpful! 
"Getting up at midnight was something I have not done in a long time, but it was well worth it.  The night was very windy but it made for a refreshing walk.  I welcomed the morning rains so I could get a couple hours of shut eye before I was back at it.  I look forward to doing this again next year and hopefully I can double my mileage." Chad Riney, Director of Production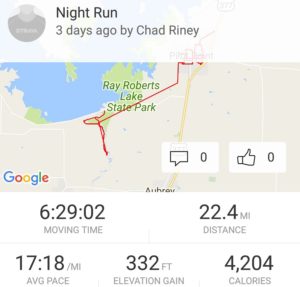 They made a difference and you can to! Not only can you make a difference, you've probably had a far greater impact on many more people than you realize.
Think about it. When one person influences a few others, over time, these individuals in turn are like a ripple in the water and end up impacting thousands of people over generations.
Superman and Batman are not real. Ok… maybe they are for a couple of you. My point is, we're human and most of us are social by nature. You have no idea how many people you can influence just by sharing your own experiences and insights. It's a far more generous thing than any material gift you can ever give. Each of us can do great things even if it's for a short time like this group did in 4 weeks. It's the impact of those actions and what we say and do that reach far beyond our circle of people.
"When we initially talked in our office about creating an event around the Abod, we had several ideas.  But we all seemed to like the concept of a walk-a-thon best.  I think we agreed it would work well in generating donations without being so strenuous that we all couldn't participate. Needless to say, I definitely should have trained for it!  In my mind, I was still back in Boy Scouts hiking 20 miles with a 50-pound pack, but my body quickly told me otherwise!  Next year, I think we'll all be in better shape, walk more miles and try to generate even more money for this great cause.  I guess in a way, this event will benefit us as well!"  Andy Penrose, Designer
A huge 'thank you' goes to our BSB Design, Inc. Dallas team for making such a big impact! You can still donate to help fund this Birthing Center at Abōd Shelters®
It takes just one person to make a difference. Interested in doing something similar with your friends, coworkers, club, church group? Reach out to Abōd Shelters® so we can partner and make a difference together!  michelle@abodshelters.com
Please help us build more Birthing Centers in remote areas to save lives. How can you help?
Partner with us or provide an introduction to a potential partner. We can make a greater impact working together than separately. We have been able to build homes, dormitories, medical buildings and classrooms as a result of working together. Reach out to Abōd Shelters® so we can partner and make a difference together! ginny@abodshelters.com
Get involved as an organization or individual through prayer, raising awareness or providing monetary support. We'd love to be able to share our Abōd Shelters® Story with your organization or group.  ginny@abodshelters.com
Follow us on social media, like, share and invite others. Abōd Shelters® values the relationships we have made and we're thankful for all of the support our friends have provided.
One House. One Family. One Day.
 If you enjoyed this post, I'd be very grateful if you'd help it spread by emailing it to a friend, or sharing it on Twitter or Facebook. Thank you!
Abōd® Shelters, a registered 501©3 organization, are very interested in working with US and international organizations to leverage resources to provide homes to those in need.
You can get involved and help us build a sustainable Village of the Future using Abōd® Shelters through prayer, raising awareness and providing monetary support through partnership or become a Sponsor. For more information about ways to partner with us or becoming a sponsor, please mail your interest to ginny@abodshelters.com
---
There are many options for private individuals, companies, schools, churches and other organizations to partner with us and make a real difference. Check out how to Partner With Us or simply connect to Ginny Shiverdecker at ginny@abodshelters.com. You may also donate to build an Abōd.