Greetings Abōd® Shelters Friends!
Cover photo credit goes to Teresa Choi, volunteer on our Tanzania mission trip in January 2017, where 10 Abōd Shelters® were built in 10 days.
As I often do, I received a call recently from an NGO doing work in the United States who had heard about our Abod Shelters solution. While we had a great and worthwhile conversation, ultimately, Abod was not the right fit. But in the giving community people are often connected to other NGO's in such a way that they can be mutually beneficial to each other. Understanding that Abod wouldn't fit their organization needs, they knew of another organization that our solution might be a good fit for. That is how we came to be connected with Tiny House Atlanta.
I am very grateful for every conversation that I have because you never know what it might lead to. Because of this call, I met Will Johnston, with Tiny House Atlanta, a vibrant personality with courage and commitment toward helping educate and inspire Atlanta's growing populace about the virtues of embracing the Tiny House lifestyle.  Life in the city is getting exceedingly expensive so coping is an issue.
We discovered his organization and ours had loads in common, even though the physical manifestation of the work his association performs is local and our work unfolds on different continents.  While the economic conditions between urban Atlanta and for example rural Tanzania, are dramatically different, the fundamental human dynamics that drive our desire to encourage tiny home living are much the same – security, stability, simplification.
Will expressed genuine excitement about our Foundation's work in various parts of Africa so much so that he volunteered to join our next mission trip to Tanzania in January 2017.
Will Johnston with volunteers, including Ty Pennington, and local school children during the building of 9 Abōd Shelters® to be used as homes plus an Abōd Birthing Center at the Hospital. 
To my delight, he made good on his promise and joined us on his first 'purposeful Mission trip,' The Great African Adventure with Ty Pennington to help build 10 Abōds in 10 Days on the STEMM Medical Ministry Campus and in the Village of Mbuguni.
Will made the commitment to fully participate in all aspects of the Great Adventure Mission Trip. I can attest to it – Will did make the most of his three weeks in Tanzania. The purpose of Part One of the trip was to get hands on experience building the Abod. Like most people who fall in love with the Abōd Shelters humanitarian design, Will was intrigued about the build formula in relationship to our self-imposed mandate to assemble 10 Abōds in 10 days. This never done before challenge, would take a full effort by every volunteer member to come together and pull their weight.
As soon as Will arrived he jumped right in with full gusto and muscle. He drilled, carried, climbed and hammered, not to mention made us laugh, sang with us and cajoled the team just when we all needed it. He played his role within the volunteer team and with Ty Pennington to accomplish our extreme goal of building 9 Abōd Shelters® to be used as homes plus an Abōd Birthing Center at the Hospital.  Once much of the hard work was accomplished, Will joined us on a wonderful Safari experience in the Tarangire Reserve Camp with a memorable overnight stay the night before at a campsite one hour into the reserve.   It was the perfect way to expand on our friendships, relax after hard day's work and share quality time together.
It seemed during that first call potential existed to strike up a rewarding friendship but I underestimated how powerful sharing this Mission Trip could be in kindling so many connections for a lifetime.
When I asked Will to reflect on his experiences on the Tanzania Mission Trip he offered,
The entire trip was a life changing experience for me. I see so many benefits from participating in a purpose driven trip like this where you come together with common goals around building a Abōd Micro Village that really makes a difference. While you are contributing physically you are benefiting emotionally. Plus, you are making new friends and discovering things about yourself in the process. Allowing time to taste and be part of the culture and go on a Safari trip are icing on the cake. They expand your point of view. When you get back to the US you see things differently."
Learn more about 'Will Johnston On Why Tiny Houses?' Since then the impact has gone even further. Now Will wants to expand our relationship to help us even more. I am happy to share Will has asked Abōd Shelters® Foundation to participate in his Tiny House Atlanta Festival in Decatur, Georgia on September 29th –  October 1st, 2017. We are working out the details of how we will be featured so stay tuned, especially if you are in the Atlanta area and want to know more about Tiny Homes and the Abōd Shelters® Foundation, our design solution and our humanitarian work.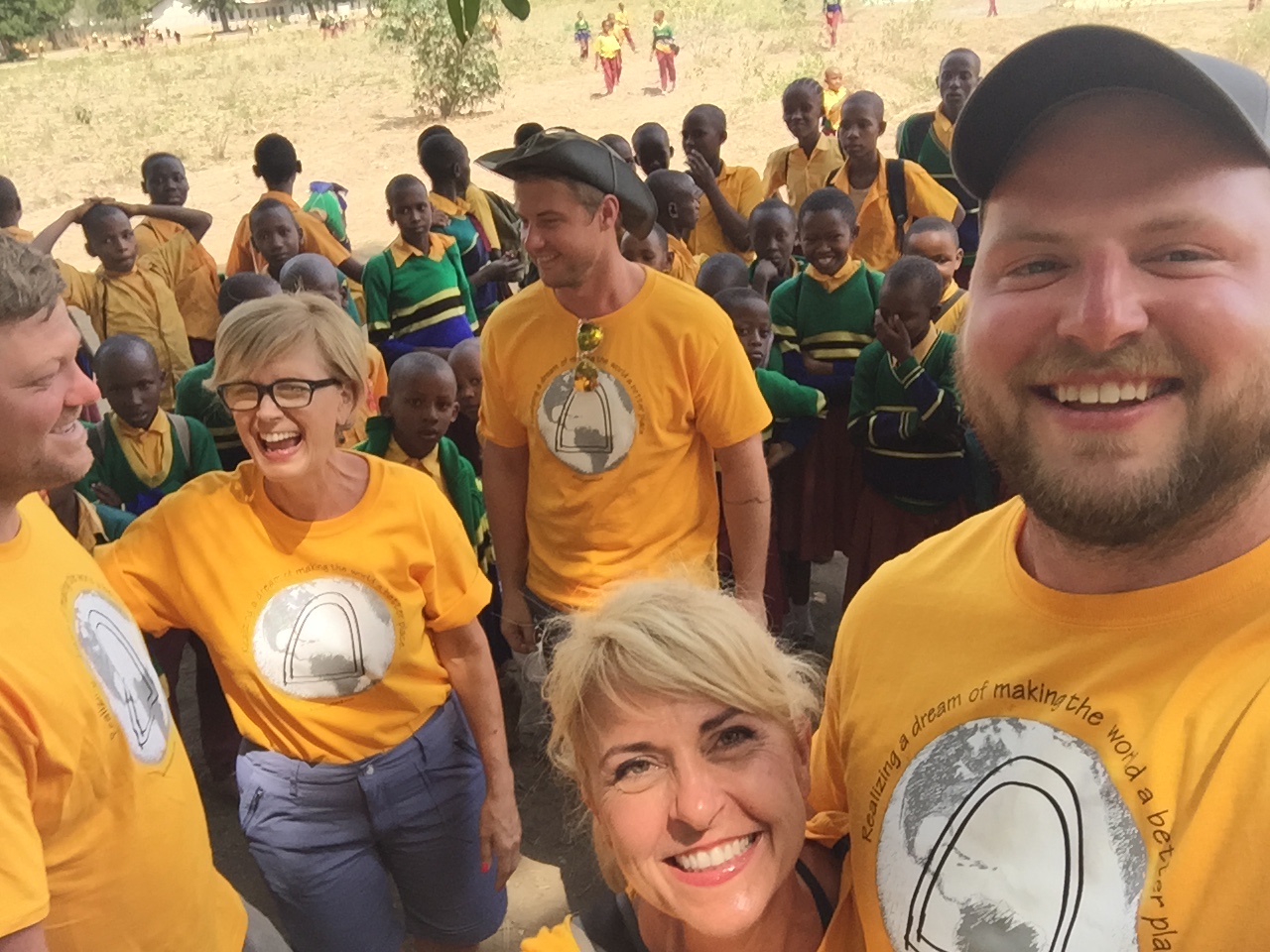 We were all grateful for Will Johnston's volunteer spirit, joyful personality on this milestone African Adventure Mission trip and especially his willingness to champion our message to those people genuinely interested in the many dimensions of the Tiny House Movement that Will is fostering.  Thank you, Tiny House Atlanta.   We wish you much success and are excited about working together.
In heartfelt service,
Ginny Shiverdecker
Executive Director
---
There are many options for private individuals, companies, schools, churches and other organizations to partner with us and make a real difference. Check out how to Partner With Us or simply connect to Ginny Shiverdecker at ginny@abodshelters.com. You may also donate to build an Abōd.