Greetings Abōd® Shelters Friends!
Last week my email in-box was inundated with emails from around the country calling my attention to an article appearing in the Wall Street Journal about an experiment going on in Seattle.
The article which I read over morning coffee as the sun rose evoked excitement although it is tempered with a healthy dose of cautious optimism. My heart skipped a beat as it felt like a small victory for many homeless. Private parties were stepping up. The headline offered hope.
The Wall Street Journal article, 'Growing Homelessness Problems Spur Interest in Tiny Homes' explores the issue well by providing insight not only from a negative perspective but from a positive human impact perspective as well.
This subject is dear to my heart. Our Abōd Shelters® Foundation has been advocating the role of Tiny Home Communities as transition housing for the homeless to city leaders across the country over the past 5 years. Many city officials are willing to open their doors and their hearts to hear about tiny homes like Abōd Shelters® and discuss their homeless challenges but the conversations seem to stop there. When we presented the Abōd Shelters® at International Builders Show (IBS) in Las Vegas we had many such conversations.
Conditions need to reach a point of critical chaos like in late 2015 when Seattle's Mayor declared the city in a state of emergency due to the random camps growing to uncontrollable scale. Every conversation with city leaders reveal a formulaic approach wherein they rely on a government partnership with NGO's and key agencies to deliver solutions to help the homeless. It takes the private sector to 'own the problem' like the homelessness, for real action to be taken to help. Today it is left to the private sector to create ideas, the solutions and run the execution of a program to deliver the solution. Knowing this on-to itself is very revealing.
It is revealed in the article through various remarks that the Tiny Home Village is a better solution for everyone. I love the quote from Low Income Housing Institute's Executive Director Sharon Lee;
"Business owners and residents are more receptive when they see a bunch of tiny houses."
Our belief that private citizens stepping up to create Tiny Homes Villages is the first sign of a positive sustainable solution.
However, this good news was tempered with bad as the truth revealed in Los Angeles, Denver and Seattle when builder style micro homes appeared anywhere on city property replacing pop up tents and shacks made of scrap by the homeless that were removed. In Los Angeles, the city eventually returned the micro homes to the builder and told him to find private land to build them. I see evidence they see this issue as the charge of non- profits, all the burden falls on them to obtain the land, build the houses, figure out who can live there, how they fit into the SYSTEM and for how long.
When does government become an active part of the homeless solution versus magnifying the problem with disruptive action?
Statistics indicate every major city in the US has a rising homeless problem. The good news is many cities are addressing the veteran's homeless population with the help of private sectors and NGO's. It is the right thing to do, however that is just a percentage of the need. Local government officials continue to ignore one of the biggest segments as women with school aged children are homeless living under the poverty level but cannot get on their feet, much less find secure homes. In Florida for example, kids without home addresses can be enrolled and attend our public schools where there is a feeding program for all kids. Sadly, a high percentage, almost 25%, leave school each day to return to the family car to sleep and wash up inside Walmart restrooms.  Does that take hold of your heart? It does mine!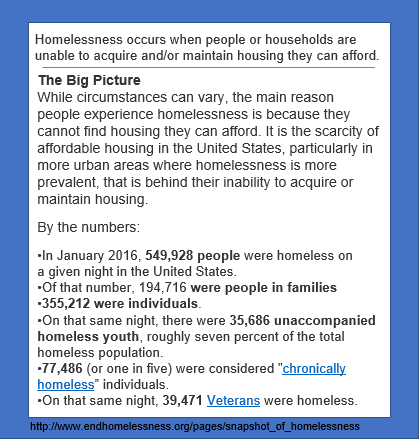 After much reflection my conclusion is this – By and large we in America have become experts at turning a blind eye toward pain and suffering of homeless in our communities. Our local municipalities are too slow to respond to their needs. If it is left to the private sector to do the work, how can we come together to up our game to another level?
Here are my questions for you:
How can more NGO's come together to align behind addressing the unmet needs for women and children? It is a place to focus that can really help?
Who can provide land to allow us to build an Abōd Shelters® village?
What will it take to wake up America to respond?
We at Abōd Shelters® want to help be part of the solution in America.  Won't you help us make the right connections? Please reach out to me with your thoughts. May you be amply blessed in all you do for others in need.
In heartfelt service,
Ginny Shiverdecker
Executive Director
---
There are many options for private individuals, companies, schools, churches and other organizations to partner with us and make a real difference. Check out how to Partner With Us or simply connect to Ginny Shiverdecker at ginny@abodshelters.com. You may also donate to build an Abōd.