Greetings Abōd® Shelters Friends!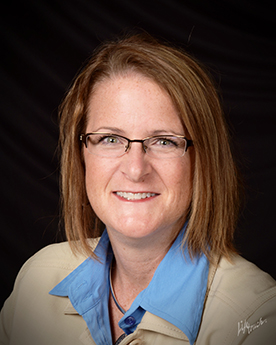 Michelle Rothfus, Project Coordinator Abōd® Shelters
My daughter attends college in Florida so when the warnings came out for Hurricane Irma, it was difficult as a parent living in the Midwest US not to scream at her to "come home!". The recent hurricanes, the fires out west and the earthquake in Mexico have affected everyone in SOME way. Whether being a direct victim of, knowing someone who was or hearing about a relative or friends experience during the disaster, it's difficult to not feel your emotional heart strings being pulled – hard.
There have been several disasters just in the last few years that have caused a lot of damage. See the recent article on 'The costliest natural disasters in US History.' As Hurricane Irma was ripping through islands and coming closer to the state of Florida, people had time to prepare or leave depending on their location and situation. In most disasters, people do not. Or even if they do have time to evacuate, they have no where to go.
My daughter learned a few things from friends as far as how to protect herself and her belongings in case her city encountered a storm surge. She stated one friend instructed her to place her favorite pictures and smaller treasured items in the dishwasher and then make sure it was sealed shut. Friends also forwarded me ideas on what to instruct her to do. I couldn't believe how my mind went blank in the moment so I was thankful for this. So I thought I would share these good, doable ideas that you can do now to be prepared. While these are not guaranteed to work in every situation, emotionally, it is helpful to have a plan just in case. Having a 'go to' kit can help with the feeling of being prepared. It's important to discuss with your family or friends what your plan is in case of an emergency; where to meet, who to call and where the emergency items are that are listed below.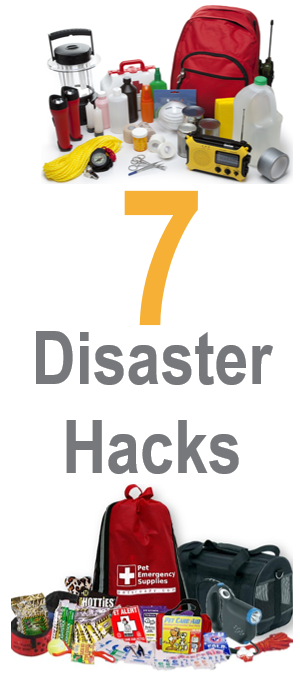 Pack an emergency kit for yourself / family or winter emergency kit, depending on where you live; include a med kit, wet wipes, water, snacks, matches (see #5 below), batteries, flashlight and small radio.
Pack an emergency kit for your pet(s) to last at least 3 days; include a towel, leash, food, water, dish, copy of medical records and small garbage bags. Make certain they have updated ID tags secured to their collar or even better, get them micro-chipped.
Have a 3-ring binder with plastic protectors to contain your important phone numbers, documents and copies of identification.
Stock up on batteries and keep them organized and in an airtight container to protect them from water damage.
Store matches in a mason jar with something to strike the matches with on the inside.
Keep flashlights in strategic areas and let your family know where they are.
Store extra jugs of tap water to flush the toilet and properly deal with human waste if you lose water. (Thanks Connie!)
To help prepare your kiddos for disasters without scaring them be sure to read the blog, 'Teaching Kids About Disasters.'
Disasters can happen with little to no warning and humans are pretty innovative when it comes to surviving even in the harshest environments. Be prepared by organizing an emergency kit, talking with your family / friends about your plan and being informed about the different types of emergencies that could occur in the area that you live.
In every country all over the world there are housing needs. Many people believe that there are just too many issues or too much is needed to accomplish anything worthwhile.  Abod Shelters have proven what's possible for individuals in need and that it is worth it to get involved. Be sure to read, 'Getting Involved… Is It Worth It?'
One House. One Family. One Day.
 If you enjoyed this post, I'd be very grateful if you'd help it spread by emailing it to a friend, or sharing it on Twitter or Facebook. Thank you!
Abōd® Shelters, a registered 501©3 organization, are very interested in working with US and international organizations to leverage resources to provide homes to those in need.
You can get involved and help us build a sustainable Village of the Future using Abōd® Shelters through prayer, raising awareness and providing monetary support through partnership or become a Sponsor. For more information about ways to partner with us or becoming a sponsor, please mail your interest to ginny@abodshelters.com
---
There are many options for private individuals, companies, schools, churches and other organizations to partner with us and make a real difference. Check out how to Partner With Us or simply connect to Ginny Shiverdecker at ginny@abodshelters.com. You may also donate to build an Abōd.