Greetings Abōd® Shelters Friends!
Meet…  Elizabeth Dinneny, a rising junior at Rhodes College in Memphis, Tennessee and the Summer Intern at BSB Design's D.C. office. She is a section editor and the summer layout editor for The Bridge, a street newspaper in Memphis, TN. We, at Abōd Shelters® Foundation, are excited to have her share how she and other college students are volunteering to make a difference in the lives of the homeless in Memphis, TN. We are very grateful for Elizabeth stepping up to share her experience with our weekly blog effort.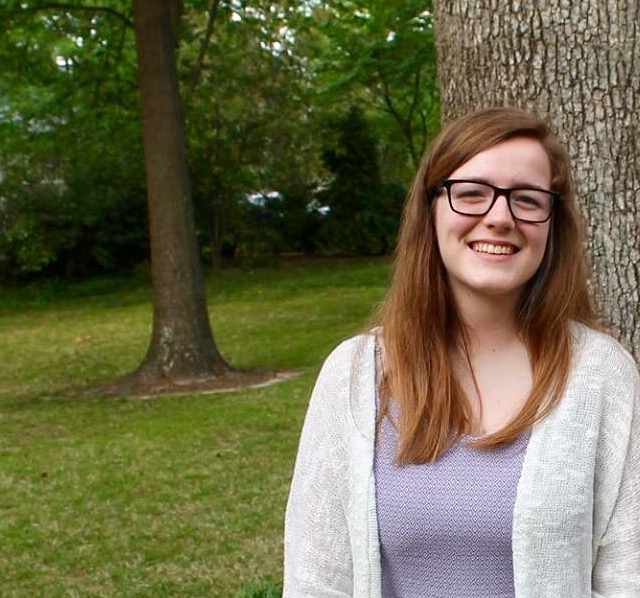 Elizabeth Dinneny, Summer Intern BSB Design, Inc.
When I started working at BSB and heard about Abod Shelters, I was drawn to the scope of its vision—I saw the understanding that having shelter means more than just having a place to sleep. The stability that permanent housing provides is invaluable. It improves learning, employment opportunity, and mental and physical health.
It seems obvious, but too many people live without a place to sleep at night, and too many of us don't think about the struggles that can result from that insecurity. It's something I started learning a few years ago when I began volunteering with The Bridge.
Street papers are an invention of the past few decades, and since their genesis they have proven to be invaluable resources to cities all over the world. Each paper has a slightly different model, but the purpose is the same: by producing a newspaper that can be sold by homeless vendors, street papers raise awareness of homelessness and poverty and provide economic opportunity to people who are experiencing those very things.
The Bridge is a 16-page, monthly non-profit street paper that features articles and artwork relating to or produced by people who have experienced or are actively experiencing homelessness and poverty. We sell the paper to trained vendors for 25 cents each, then they sell papers on the street for one dollar and keep 100% of the profit.
We celebrated the fourth anniversary of the paper in March, and right now we have over 6,000 readers. Vendors have made over $19,000 selling the paper.
Unlike other street papers, like The Contributor in Nashville and Street Sense in D.C., The Bridge is the only street newspaper in the world that is completely run by volunteer college students. We write articles that appear alongside vendor articles, take the photos, design the pages, run weekly distribution, man the delivery hotline, do the accounting, and send the paper to print.
I started out as part of the distribution team, so every Thursday afternoon some volunteers and I would meet up at St. Mary's Episcopal Church to interview new vendors, make their badges, sell papers, collect their articles and artwork, and talk with them about their experiences. Most people who haven't faced poverty don't know much about it, and meeting vendors opened my eyes to the complexities of being homeless. A lot of people don't know, for example, that most shelters are not free and not overnight, or that there are fewer beds for men than women. In Memphis, an overnight shelter can cost from $5 to $15 per night—and there's a general shortage of beds, regardless of one's gender.
It seems obvious, but too many people live without a place to sleep at night, and too many of us don't think about the struggles that can result from that insecurity. "
The cost of shelter makes it difficult for the homeless to focus on anything but making enough money to sleep under a roof, so their living is very day-to-day. Street papers can alleviate some of that stress by providing vendors with an opportunity for daily income, which helps pay for vendors' shelter, food, and transportation. We also give bus passes to vendors who purchase a certain number of papers at Distribution.
With less pressure to find the money for shelter every night, vendors can invest their time and energy into finding a job or stable living place. I've seen vendors buy cars, find more permanent places to live, and get stable jobs so that they don't need The Bridge anymore. That's the goal. Street papers are not a solution, but a means to the end of homelessness.
The Bridge doesn't pause when most of our volunteers are home for the summer—it's a 365-days-a-year operation that can't afford to take a break. During the last week of every month, my phone blows up with texts from department heads confirming that, even though we're scattered across the country, we've all done our jobs so that the paper is ready to be printed for Distribution in a few days. We have weekly meetings over the phone to make sure everyone's on the same page, and no matter where we are, we always produce something that vendors and volunteers are really proud of.
The Bridge is run on passion for combating homelessness in the Memphis community. Our volunteers are full-time college students who still put an enormous amount of energy into the paper every month. Sometimes we are required to stay up late before final papers and exams to copy-edit or design pages, because there are hundreds of vendors relying on the paper's production. If there's a sickness going around and we're low on Distribution volunteers, there's always someone willing to step in. The Bridge is a priority because housing for all is a priority. It's a human right. And then, of course, there's the hundreds of vendors who sell the paper and write articles that bring attention to poverty with a personal voice and extensive knowledge, because this is their story.
The Bridge has soul. It's not about politics or furthering some self-serving agenda—it's about doing the right thing.
The name The Bridge references the Hernando de Soto Bridge, a defining feature of the Memphis skyline, but it also references our mission: to bridge the gap between the homeless and the sheltered by spreading awareness, facilitating conversation, and providing economic opportunity to those in need.
The International Network of Street Papers (INSP) has created an interactive map of street papers around the world. I strongly encourage you to check if there's a street paper in your city, and to support the homeless community by purchasing street papers locally and when you travel. When you purchase a street paper, you're joining the conversation and becoming a part of the solution.
Abōd® Shelters, a registered 501©3 organization, are very interested in working with US and international organizations to leverage resources to provide homes to those in need.
You can get involved and help us build a sustainable Village of the Future using Abōd® Shelters through prayer, raising awareness and providing monetary support through partnership or become a Sponsor. For more information about ways to partner with us or becoming a sponsor, please mail your interest to ginny@abodshelters.com
---
There are many options for private individuals, companies, schools, churches and other organizations to partner with us and make a real difference. Check out how to Partner With Us or simply connect to Ginny Shiverdecker at ginny@abodshelters.com. You may also donate to build an Abōd.