Greetings Abōd® Shelters Friends!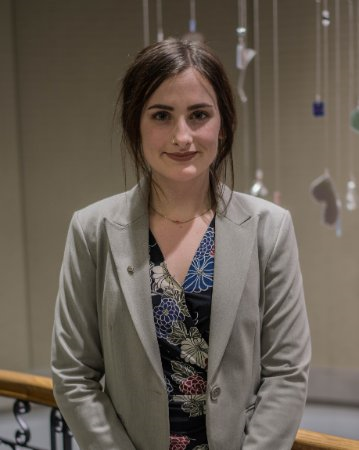 Kira Mann, Summer Intern Abōd® Shelters
I am so excited about going live THIS WEEK with our new apparel shop (see info at the bottom of this post) and there is still a lot in store for the rest of the year! While I have been updating the apparel website and all of the t-shirt designs, there has also been opportunity for me to create social media graphics to blend the bold look of the new apparel with the bold and graphic looks of our social media posts.
I introduced a cohesive and structured look to many holiday and special occasion posts throughout the year. These posts, in stride with the new shirts, feature the Abod logo and incorporate the logo's great design into scenes fit for individual holidays. Can you guess which holiday is celebrated in the below graphics?
My time at Abōd® Shelters has been a great learning experience. Starting at a new place always provides an opportunity to work with new people. Special thanks to Lindy, Erin, and Carly with BSB Design, Inc. for all their guidance and critique – they are a huge force behind the re-opening of the apparel shop and the masterminds behind the beautiful branding of Abōd® Shelters. The internship has allowed me to gain more practice with the design computer programs and strengthen my problem solving skills – not every website and program that you'll use as a designer will be (ironically) designed well… this means many hours behind the screen clicking my mouse too many times to correct issues. Those hours were fueled with coffee and podcasts.
Fun and Expectant Things Discovered While Working Behind the Screen
Podcasts are your friend. I recommended '99% Invisible', 'Stuff You Should Know Podcast' and 'This American Life'
Find a great place to go after work to reward screen-exhausted eyes. I recommend Blu Thai Food and Sushi – ask Danny, the Sushi Artist, for a Chef Special!
I believe that passion fuels hard work. Michelle; the organized, kind and admirable energy behind everything Abod, is what it means to do something you love. She has a full heart that is guiding a helping cause to greatness. She reminds us all in this short life that it is important to love what you do and to use your work to make a difference for someone else. Thank you, Michelle!
In the future, I hope to see Abōd® Shelters grow into this great vision. Community, student, and family involvement in the building trips, donations that open doors, and the spread of awareness is everything to look forward to. Thank you for a great summer, and enjoy your new apparel!
Kira
Thanks to Kira, we're excited that our shop is now LIVE with our NEW designs! The best part? $5 for every item purchased goes toward building homes for those in need.
Need a gift or an item for someone special? Please consider choosing one that keeps on giving. Shopping for good is more popular than ever and there is no easier way to shop than online. Everyone on your gift list will appreciate knowing that what they received and are going to wear help provide a home to someone in need.  Have fun choosing one or several of our cool designs and combine the good feeling of gift giving and supporting a worthy cause! There's nothing extra you need to do because a portion of every sale automatically goes directly to Abōd® Shelters Foundation.
Abōd® Shelters, a registered 501©3 organization, are very interested in working with US and international organizations to leverage resources to provide homes to those in need.
You can get involved and help us build a sustainable Village of the Future using Abōd® Shelters through prayer, raising awareness and providing monetary support through partnership or become a Sponsor. For more information about ways to partner with us or becoming a sponsor, please mail your interest to ginny@abodshelters.com
---
There are many options for private individuals, companies, schools, churches and other organizations to partner with us and make a real difference. Check out how to Partner With Us or simply connect to Ginny Shiverdecker at ginny@abodshelters.com. You may also donate to build an Abōd.