Cover Photo credit to Michelle Rothfus. This picture was taken in Willits, Ca as we were carrying dinner items from one house to another.
Greetings Abōd® Shelters Friends!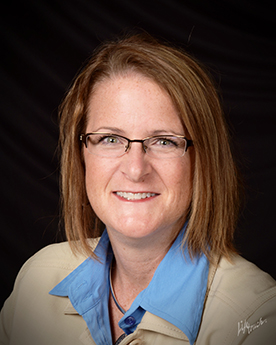 Michelle Rothfus, Project Coordinator Abōd® Shelters
As I fly over the Colorado Rockies and view the beautiful mountains from above I reflect on the last 3 ½ days spent with extended family that I've only seen a handful of times. I made a very last minute decision to take time off from work and go see my grandmother's siblings and their families. Much of the information that I heard about these individuals came from my grandmother who was one of 9 and passed away a couple of years ago at the age of 102. She had 7 children and we used to have regular family dinners and gatherings at her house with all of her children and their families.
I grew up playing with and having my cousins as friends. My children only knew a couple of my cousins because they lived close to us. They didn't grow up close to or see their immediate cousins very often. One would think you'd be able to see and remain in contact with your relatives but as is typical these days, time gets away and the normal day to day stuff takes over.
Looking at the mountains from high above reminds me of how overwhelming life can be. Being eye level with the clouds allows me time to relax and think. Being trapped in a small seat on a plane may have something to do with this situation but I welcome this time for myself. Sometimes it is good to sit back and look at everything from a distance. For example our philanthropic project, Abod Shelters, brings life-saving changes to its recipients but the tasks and responsibilities can be overwhelming. We recently had a wonderful summer intern who accomplished many things that I didn't have the time or skill-set for. Read 'Reaching Out to Universities for Interns: It's a Win/Win' to understand the true benefits of having someone come in for a short time, particularly a college intern. She accomplished much in just a short 3-month period. Be sure to check out the designs she came up with for our online store. A percentage is donated back to Abod with every purchase!
Teresa Thomason, Abod Shelters new Administrative Coordinator, pictured third from the left with her children.
I recently welcomed a new individual to our Abod team. Her name is Teresa Thomason (pictured left with her children) and she has a broad base of experience including bookkeeping which is again, one of the skills I lack! She lives in a small town in Iowa, US close to her grandchildren and really enjoys having them around. She'll be working with us part time and I know that her passion to help others will spill over in her new role.  Look forward to hearing more about what we're doing and what Teresa is accomplishing.
Many of the families that Abod Shelters work with live in the same house or in the same small village as their extended family which is different than Americans. After completing school young adults in America most often move a great distance away from their parents usually for employment or career reasons.  Our cultures are different in many ways but I believe one thing is the same in every culture; whatever is the most important is what we make the priority.
One House. One Family. One Day.
 If you enjoyed this post, I'd be very grateful if you'd help it spread by emailing it to a friend, or sharing it on Twitter or Facebook. Thank you!
Abōd® Shelters, a registered 501©3 organization, are very interested in working with US and international organizations to leverage resources to provide homes to those in need.
You can get involved and help us build a sustainable Village of the Future using Abōd® Shelters through prayer, raising awareness and providing monetary support through partnership or become a Sponsor. For more information about ways to partner with us or becoming a sponsor, please mail your interest to ginny@abodshelters.com
---
There are many options for private individuals, companies, schools, churches and other organizations to partner with us and make a real difference. Check out how to Partner With Us or simply connect to Ginny Shiverdecker at ginny@abodshelters.com. You may also donate to build an Abōd.