"I have one life and one chance to make it count for something… My faith demands that I do whatever I can, wherever I am, whenever I can, for as long as I can with whatever I have to try to make a difference."  Jimmy Carter
Recently, I have been receiving calls and emails from students choosing to focus their end of school year projects on homelessness and how Abōd® Shelters is making an impact. After answering their questions about the materials used and information about our projects, many of their questions revolve around the fact that with so many needs in the world how does ONE person make a difference?
ONE person can make a significant impact on just doing the simplest of things. You must first get involved. Identify your interest or passion and get to know the different organizations out there. I've included some specific examples and links to resources that can support your search.
How can ONE person make a difference?
Do daily, small acts of kindness. These may seem insignificant to you, but for the person whose life you have touched, it's huge! Examples would be to perform an extra chore for a family member or help a neighbor do yard work or shovel during the winter, pick up the lunch tab or groceries for someone else or a 'pay it forward' if you will, visit a nursing home and talk to, listen or read to one of the residents, provide a compliment to someone. Need additional ideas? View http://www.bradaronson.com/acts-of-kindness/
Start your own campaign or raise awareness. Is there something that you feel strongly passionate about? Look to your voice and speak out on social media where it can cross multiple platforms, strike people's emotional chords and make a difference. Need a powerful example or more ideas? View http://www.success.com/mobile/article/the-power-of-one-one-person-one-idea-to-make-a-difference
Contribute money or your time. Contributing $10 or $25 to cancer research, to a memorial fund or to help with someone's expenses may not seem like much but when 20 other people do the same it can lead to a nice, very helpful chunk of change. Contributing 2 hours to watch a single parent's children or volunteering for a week for a mission trip may result in getting a project accomplished but multiply this by a few more people that pitch in to and big things can get done. Need additional ideas? http://www.thechangeblog.com/how-to-make-a-difference/
Be a sponsor or join a cause. There are so many different opportunities to get involved that it may be difficult to narrow them down to just a few that you have an interest in. Googling 'join a cause' will result in millions of responses from supporting children to the elderly, from faith based organizations to political. Whatever you get involved in will advance the cause greatly because of your actions.
I'm amazed when I hear excuses about why people don't get involved. The top two are; too busy with their work, children, etc or local or national events are just too stressful, so they avoid the news altogether.
I understand the feeling of being completely overwhelmed because I am just ONE person. I already have many responsibilities as a parent, wife, daughter, etc. I have groceries to buy for a large family, orthodontia and college bills, mortgage, etc. But it is illogical to focus solely on myself and only what is going on around me.

Acts 20:35 

"In everything I did, I showed you that by this kind of hard work we must help the weak, remembering the words the Lord Jesus himself said: 'It is more blessed to give than to receive.'"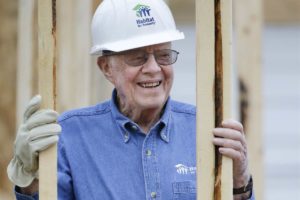 I make the time because of many reasons. I believe I have an obligation and it is my responsibility and as a result of getting involved I have met the most amazing people, I have learned very interesting information, gained valuable experience, been immersed in different cultures and have done some pretty exciting things that I would never have experienced through my normal day to day routine.
It can also be quite an emotional rollercoaster just listening to the news. It can be very tempting to throw your arms up and say 'this is too depressing, I've got to tune out' and then go watch cat and dog YouTube videos.
People love. People care. People do things for others without expecting anything in return. For the most part, there are good people all over the world.
Be THAT person.
Interested in being ONE person that makes a difference with homelessness, disaster relief, refugee housing?
Organizations, groups and churches of all sizes can help Abod Shelters through prayer, raising awareness and providing monetary support.
College Students can help Abod Shelters spread the word on campus or bringing a campaign to your university.
Through Partnering with companies and individuals who share our passion, we can provide homes to everyone in need.
Watch our 'Power of One' video and join us in being that ONE person to make a difference.
E-mail me with questions on how you can get involved. michelle@abodshelters.com
Abōd® Shelters, a registered 501©3 organization, are very interested in working with US and international organizations to leverage resources to provide homes to those in need.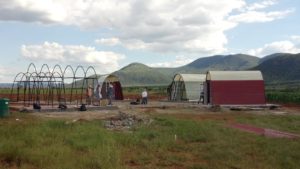 You can get involved and help us build a sustainable Village of the Future using Abōd® Shelters through prayer, raising awareness and providing monetary support through partnership or become a Sponsor in 2016. For more information about ways to partner with us or becoming a sponsor, please mail your interest to ginny@abodshelters.com
There are many options for private individuals, companies, schools, churches and other organizations to partner with us and make a real difference. Check out how to Partner With Us on AbodShelters.com or simply connect to Ginny Shiverdecker at ginny@abodshelters.com. You may also donate to build an Abōd.