Greetings Abōd® Shelters Friends!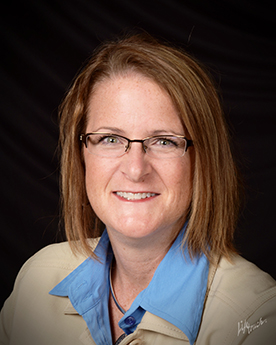 Michelle Rothfus, Project Coordinator Abōd® Shelters
The goal of the 'Tiny House Movement' is to create more affordable housing and to simplify your life. With the 'Tiny House Movement' in full swing, there are many options available for individuals downsizing, living more simply and saving a lot financially. The average tiny house is about 185 square feet and can cost anywhere from $10,000 to $90,000 or much higher depending on the extra options and craftsmanship. This amount does not include the land that it will be placed upon or the monthly utilities.
Why such a large difference in price?
The lower the cost depends on if you have the resources, time and know-how to build it yourself and if you are able to find free or second-hand materials to use. The majority of the cost is a result of the extra options. What are the extra options? These are the shrunk down items that fit in small spaces that typical people in the US would prefer not to go without, such as a water heater, refrigerator, stove, toilet, air conditioner, clothes washer/dryer, cabinets, counter, or a table.
Tiny houses can be as diverse as the people who own them and "going tiny" can mean something entirely different depending on the person you ask.
I volunteer for Abōd Shelters® which is dedicated to providing affordable housing wherever it is needed around the world. We work in areas where the average daily income is less than $1.90 per day. Yes, you read that right. Go ahead, do the math. There is nowhere in the world, where a person could live on this amount. So, even a $10,000 Tiny Home is NOT an option for a family in need.
Even though housing is a fundamental right, 100 million people worldwide are homeless and are in need of a safe, quality built home.
People living in extreme poverty in Africa has grown substantially since 1990,"
Abōd Shelters® started as a challenge to BSB Design from one of their most trusted advisors, Dr Robert Cooper, PH.D. He believed that BSB had much more to offer than just architecture and planning. He felt that BSB was a design firm that could impact the world in so many other ways and challenged the firm to democratize and create housing for 3rd world countries.
So with Dr Robert Cooper's urging and BSB Design's founding principle thought in mind, BSB leaders came together with the challenge of designing a home for a family that could be built in one day, for as little as possible and that could be shipped anywhere in the world. The winning design, which was ultimately the Abod, is now being manufactured in South Africa and can be shipped anywhere.
Abod homes are not only highly functional, sustainable and can be built in one day, they are often lower cost versus standard construction. Natural light, cross breeze and open loft spaces provide universally enjoyable comforts. The basic shell is included, with add-on options. Architects at BSB Design created Abod with flexibility in mind, so there is no lack of functionality or comfort, despite the price.
Compact and cost-effective to deliver. By truck, ship or plane, the lightweight home can be delivered onsite for quick and easy assembly.
Readily manufactured in large quantities. All components are made from stock materials.
Quick and simple to assemble. An entire single unit structure can be completed in one day by 4 – 5 people.
High-quality, enduring structure has a projected low cost via mass manufacturing.
Abōd Shelters® Foundation collaborates with other non-profits or non-government organizations to provide housing for families, teachers, students, provide schools, medical and birthing clinics in areas in need. We recognize the value of collaborating with like-minded individuals and groups to benefit both through: Cost savings; increasing resources, skills and abilities; and improving efficiency. Most of all, collaborating allows both sides to accomplish much more, better, faster and smarter. In our case, it is providing as many homes to those in need as possible.
At the end of life we will not be judged by how many diplomas we have received, how much money we have made, how many great things we have done. We will be judged by 'I was hungry, and you gave me something to eat, I was naked and you clothed me. I was homeless, and you took me in."
– Mother Teresa
Interested in making a difference with homelessness, disaster relief, refugee housing? Abōd® Shelters, a registered 501©3 organization, are very interested in working with US and international organizations to leverage resources to provide homes to those in need.
One House. One Family. One Day.
If you enjoyed this post, I'd be very grateful if you'd help it spread by emailing it to a friend, or sharing it on Twitter or Facebook. Thank you! 
Abōd® Shelters, a registered 501©3 organization, are very interested in working with US and international organizations to leverage resources to provide homes to those in need.
You can get involved and help us build a sustainable Village of the Future using Abōd® Shelters through prayer, raising awareness and providing monetary support through partnership or become a Sponsor in 2017. For more information about ways to partner with us or becoming a sponsor, please mail your interest to ginny@abodshelters.com
---
There are many options for private individuals, companies, schools, churches and other organizations to partner with us and make a real difference. Check out how to Partner With Us or simply connect to Ginny Shiverdecker at ginny@abodshelters.com. You may also donate to build an Abōd.