Greetings Abōd® Shelters Friends!
Abōd Shelters® Foundation Chairman, Doug Vander Weide, and his son JD recently returned from a trip where they met with the leaders of the Siouxland Tanzania Educational Medical Ministries (STEMM). They were also able to see firsthand the incredible service work the non-governmental organization (NGO), STEMM is doing for the children and families of Tanzania.
This tiny country's claim to fame is its premier climbing destination for serious mountaineers, Mount Kilimanjaro. Composed of three volcanic cones, Kilimanjaro is the highest mountain in Africa and is the tallest freestanding volcano outside of South America.
STEMM's story starts in 1966 in Sioux City, Iowa. The organization was founded by Dr. Steve Meyer following a life changing experience in Mainland China. In 1997 Dr. Meyer, with Reverend Jon Gerdts, Mike Bosse and Lazaro Nyalandu led a group of 10 Siouxland residents on their first trip to Tanzania. From that experience, Dr. Meyer and his wife Dana were inspired to find a means to provide ongoing assistance to the beautiful and desperate children of this African country.
STEMM was specifically created to develop a relational bridge between Siouxland and Tanzania by addressing the priorities of spiritual growth, medical care, and educational opportunities. In building this relationship, the overwhelming AIDS orphan crisis was one that was brought to the organization's attention and remains an integral part of the STEMM ministry today.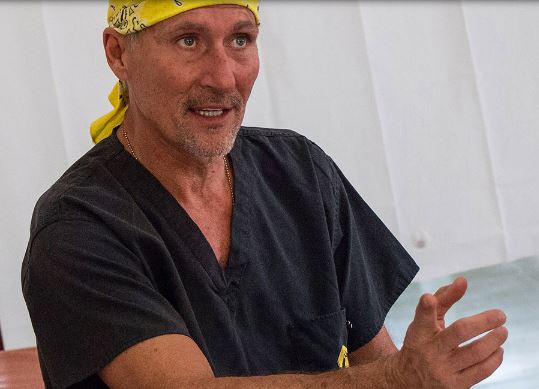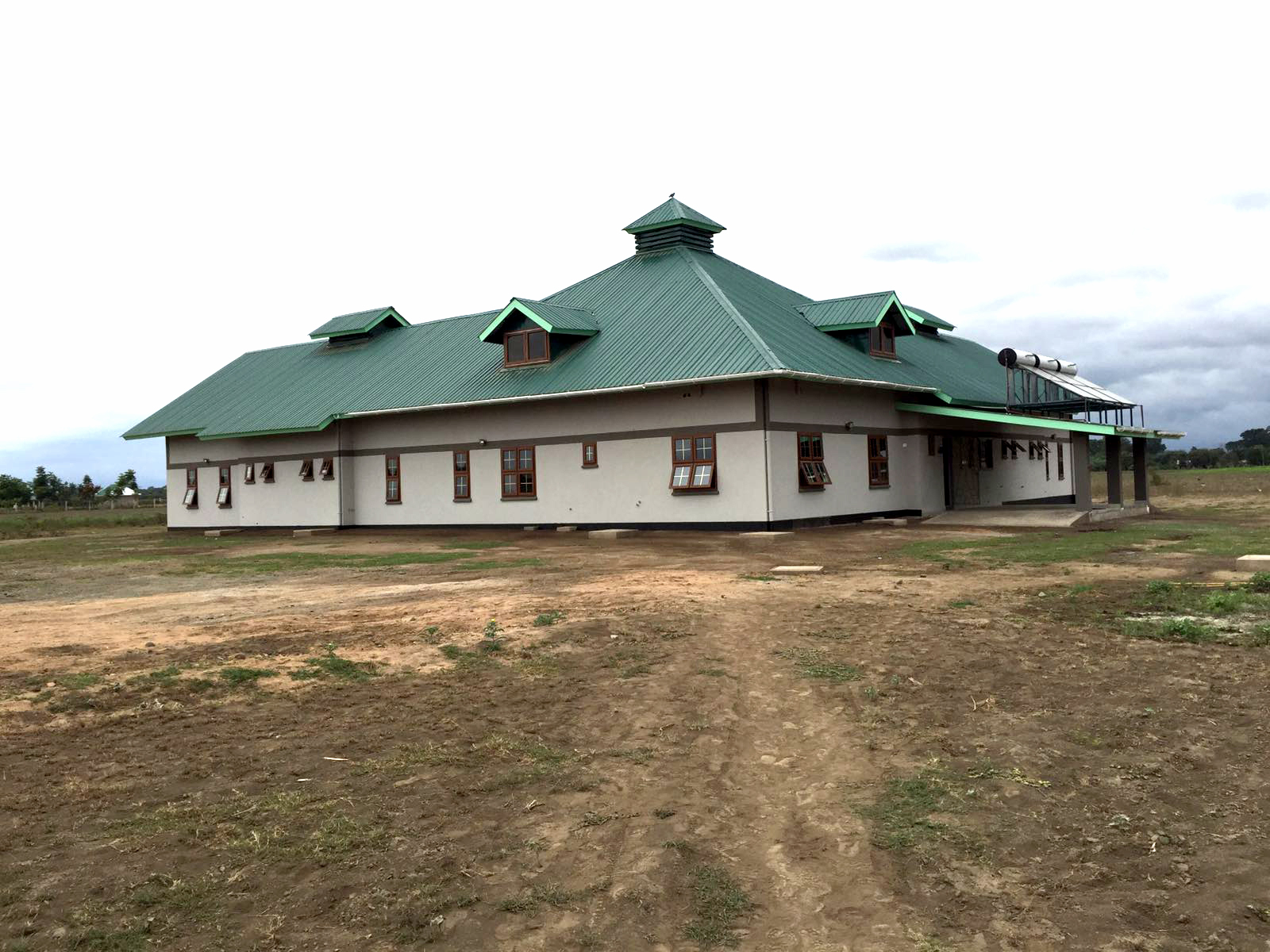 Since inception, STEMM groups have traveled to Tanzania in January and July each year. As the demand grows, so have the number of people participating – over 500 people have made the trips so far. Over the last 12 years the mission has expanded from children's educational and medical programs into health education, support for orphans and construction and operation of a STEMM Orphanage.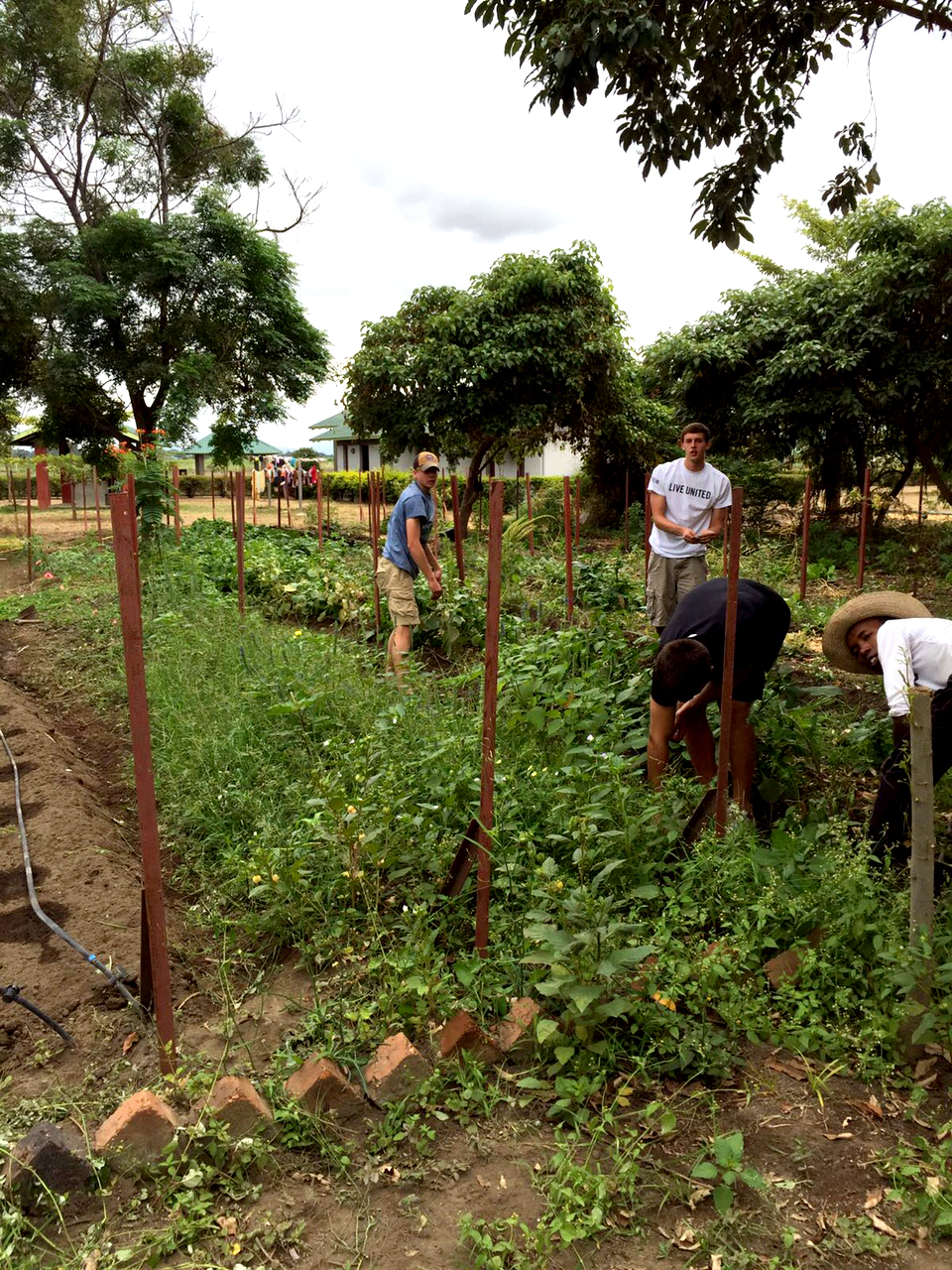 After visiting Mount Kilimanjaro, father and son traveled on to STEMM and were given a tour of the facilities and met with the very competent and dedicated team members: Diane Bannister, Tanzania Director; Timothy Bannister, Agricultural Director; and Dr. Meyer.
Conversations led to STEMM's desire to take advantage of the unique design benefits of Abōd Shelters® to expand the housing facilities around the orphanage.
They see great promise in the opportunity to expand into a large 'Village of the Future' in the future to house the growing number of volunteers, caregivers, teachers and needy children.
Abōd Shelters® are proven to be half the cost of traditional housing, are eighty percent faster to build and last a lifetime. Dr. Meyer and Doug Vander Weide believe by combining forces they can provide a better quality of life for a greater number of needy people and realize more value from every dollar donated to Abōd Shelters® Foundation.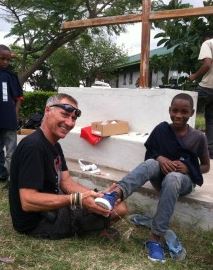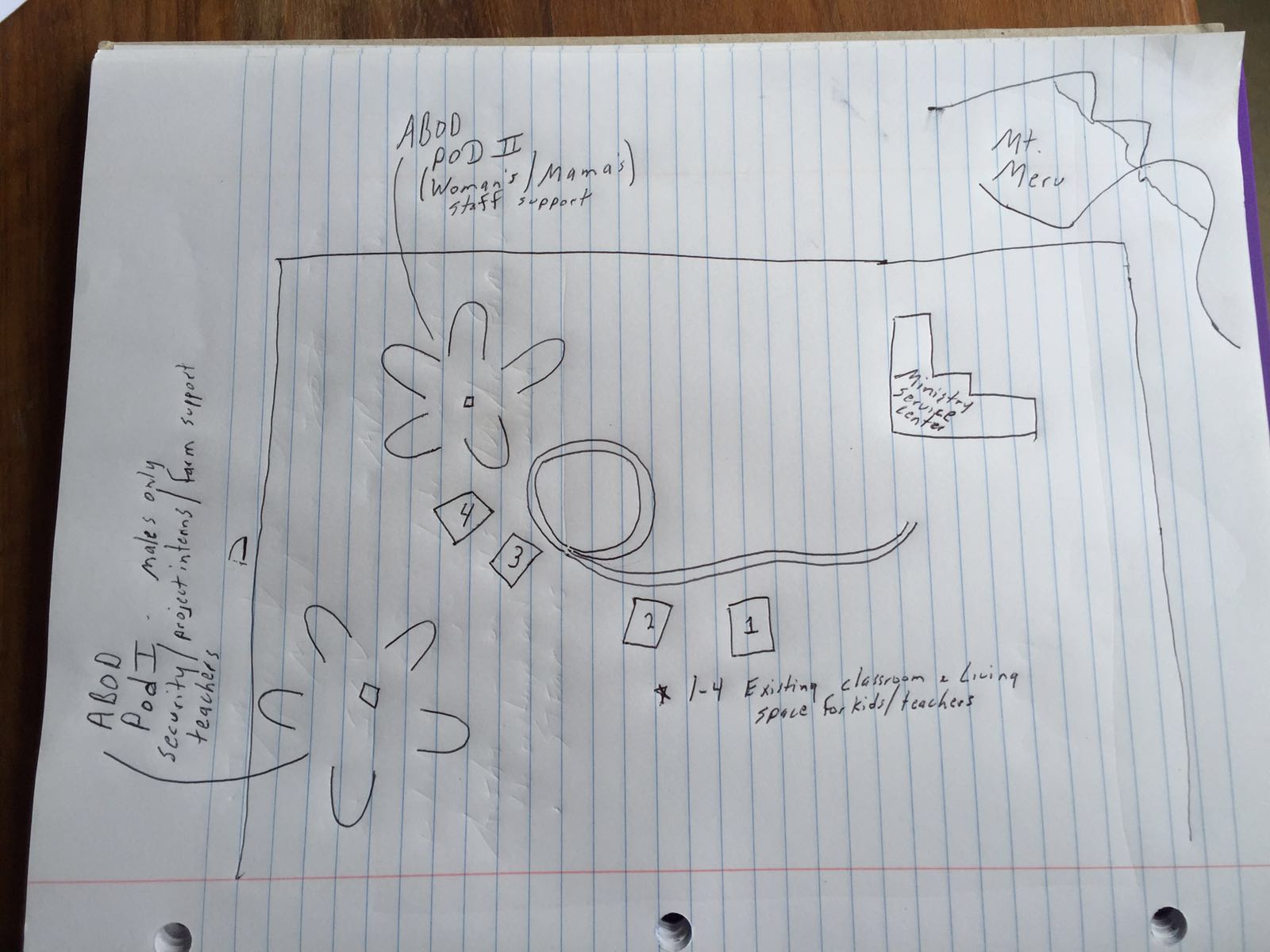 The plan is to build two Abōd Shelters® 'pods' (see sketch of ideal pod layout as sketched by the STEMM team on the visit.) Plans are to deliver each pod in partnership with STEMM – which will include a mission trip team to build the Abōd Shelters®.
We commend Dr. Meyer, his wife Dana and their dedicated team for their passionate dedication to their work. They are making a difference.
This is a very exciting first step for both organizations.  We share similar values and together we can offer more and make a much bigger impact than we could otherwise independently.  Stay tuned for updates as the plans unfold. Perhaps you may wish to join us on this mission trip?
If you are interested in joining is uon a future missions, please reach out to Michelle@AbodShelters.com.
In heartfelt service,
Ginny Shiverdecker
Executive Director
---
There are many options for private individuals, companies, schools, churches and other organizations to partner with us and make a real difference. Check out how to Partner With Us or simply connect to Ginny Shiverdecker at ginny@abodshelters.com. You may also donate to build an Abōd.