Greetings Abōd® Shelters Friends!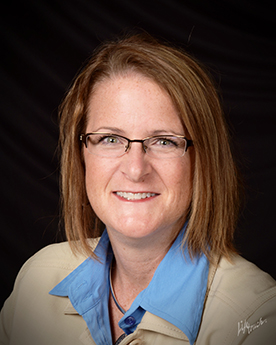 Michelle Rothfus, Project Coordinator Abōd® Shelters
There are literally millions of crazy, fascinating and hypothetical "What If" scenarios that fill up books that have people intrigued about technology, medicine, business, planets, etc. There are even movies made with the title of "What If". These different scenarios get you thinking and dreaming about all the endless possibilities.
A couple of days ago, I was asked to think strategically and complete the sentence, "What if…?" I hadn't had a chance to respond yet and as most people do when they write regularly, stumbled this week for a new and fresh topic for the Abod blog. I immediately went back to this sentence and began thinking about Abōd® Shelters because over the years we've dreamed many times on "what if's" actually coming true! The 'we've' in the previous sentence refers to everyone who has ever been involved with Abod; the initial designers, board members, volunteers, partners and those that go and help on our builds.
In under 20 minutes I came up with the below list.
What if…
Abōd® Shelters had a constant revolving door for interns? I mean this in the most positive way. They could come in for just a few short weeks and share their novel perspectives, provide 'outside the box' ideas and then make them happen. They would receive real life experience in a local community non-profit and gain valuable experience, develop skills and make connections… all while growing their resume! Read more on 'Reaching Out to Universities for Interns: It's a Win / Win'.
Every city provided jobs for the homeless? I know there are already programs available and in place for those who qualify. But what about everyone else? 'Bridging The Gap: The Power of the Street Paper' shares how college students are volunteering to make a difference in the lives of the homeless in Memphis, TN. What if… every college did this?
Thousands of people bought our shirts with the NEW designs? Every purchase results in a percentage back to the foundation to provide homes for those in need. Now THAT would be helpful. It would also be fun to see thousands of people sporting our shirts with innovative designs!  Go directly to our 'Shop' here. Thanks to our summer intern, our shop is now open with NEW designs. Read more about our super hero intern here.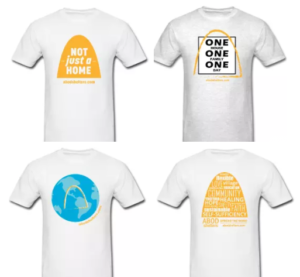 What if…
Abōd® Shelters had manufacturing available in every country all over the world? We already use local materials and a few local laborers on our builds but this would mean stable jobs and a steady stream of business for the locals. It would also reduce shipping, customs and duty costs because they wouldn't need to be transported across countries or shipped internationally. Abōd® Shelters Foundation can't succeed alone, which is why we work with Partners to provide a choice, not charity. We've shown what's possible but we have a long way to go. Read 'Basic Human Rights: Abōd® Shelters Has Shown What's Possible' and learn more about what we've accomplished working with others.
More organizations encouraged their employees to 'Give Back' as part of their work culture? At BSB Design, Inc. employees sign up yearly to build locally with Habitat for Humanity, participate in CANstruction for the local food bank, Airplane Pull for the Special Olympics, provide designs to HomeAid's "Project Playhouse" and Design and build for Make-A-Wish Foundation. Our employees 'adopt' families at Thanksgiving and Christmas to provide food and gifts and many, many more activities. Most recently, our Dallas office participated in a 'Walk-A-Thon' to raise money for an Abōd® Shelters Birthing Center in Tanzania. Really, getting involved is worth it.
What if…?
There were warehouses full of Abōd® Shelters all over the world? Could you imagine how quickly a response could be to provide homes to people after a disaster? Hurricane Matthew, a Category 4 hurricane, that hit Haiti last October is just an example. Every month of every year there are natural disasters, terrorist attacks, accidents that hundreds and thousands of people experience. I'm thankful for the organizations and volunteers that immediately respond to areas after horrific disasters. They come in with medical supplies, food and water. If there were Abod's ready to be deployed when the next disaster happened, they could provide more than just a temporary, safe solution. Read 'Abōd® Shelters Picks Up Where the Temporary Solutions Leave Off.'  The flexibility of the layout provides many options to those in need in any circumstance.
Governments were easy to work with? I know… this comes across as a bit sarcastic. There are just too many issues, basically RED TAPE, to deal with. But what if… large pieces of land could be set aside for low cost housing. What if… bribes were not needed, having to know someone in a high up position everyone just had good intentions? What if… Abōd® Shelters Village of the Future came to fruition? What if…the local municipalities provided the needed utilities to have clean, safe, welcoming neighborhoods that families could flourish in?
What if… Abōd® Shelters had your help? Let's make a difference together.
Global need
Today, 1.6 billion people live in inadequate shelter around the world; 1 billion of those live in informal settlements. More than 100 million people worldwide are homeless.
About one in four people live in conditions that harm their health, safety, prosperity and opportunities.
By 2030, UN-HABITAT estimates an additional 3 billion people, about 40 percent of the world's population, will need access to housing. This translates into a demand for 96,150 new affordable units every day and 4,000 every hour.
By 2050, 70 percent of the world's population is projected to be living in urban areas, causing slums and unplanned settlements to swell.
Estimates of homelessness in the United States vary from 1.6 million to 3 million people. Most studies conclude that about one-third of the homeless are children.
The impact of adequate housing
Adequate shelter is a critical foundation for breaking the cycle of poverty.
Adequate housing is vitally important to the health of the world's economies, communities, and populations.
Homeownership is a form of wealth accumulation through equity and forced savings from mortgage repayment.
Good housing attracts economic investment and development.
Decent shelter contributes to thriving school systems, community
organizations and civic activism.
Safe homes and neighborhoods help to build social stability and security.
Key Facts obtained from http://www.habitat.org/getinv/events/world-habitat-day/housing-facts
If you know of an organization that we could work together with to make an even bigger difference, I'd be very grateful if you'd let us know. Also, please forward this and share it on Twitter or Facebook. Thank you!
Abōd® Shelters, a registered 501©3 organization, are very interested in working with US and international organizations to leverage resources to provide homes to those in need.
You can get involved and help us build a sustainable Village of the Future using Abōd® Shelters through prayer, raising awareness and providing monetary support through partnership or become a Sponsor. For more information about ways to partner with us or becoming a sponsor, please mail your interest to ginny@abodshelters.com
---
There are many options for private individuals, companies, schools, churches and other organizations to partner with us and make a real difference. Check out how to Partner With Us or simply connect to Ginny Shiverdecker at ginny@abodshelters.com. You may also donate to build an Abōd.