The Abod Shelters Foundation is a registered 501(c)3 organization and is dedicated to providing affordable housing wherever it is needed around the world and will use the funds collected by gifts and donations to advance this purpose.
Our foundation is purpose driven, focused on long term social impact. We are dedicated to envisioning and designing quality, low cost housing solutions in lifestyle communities. We work with Strategic Partners to raise the standard of living for families to enhance overall well being. Together stronger, than apart.
BSB Design is the leading residential and commercial architecture and land planning firm in the US and Worldwide. Reflecting on the firm's good fortune while traveling to Africa several years ago, Doug Sharp, Chairman, was moved to take action as a result of witnessing the living conditions of women, children and families in informal shack settlements.
BSB Design's Philanthropic Belief's Today:
We believe in the potential of human spirit; Personal space is important to well being.
We believe that everyone is deserving of an affordable, quality home that lasts.
We believe in producing social good in the largest measurable form possible.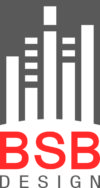 Doug Sharp, Founder, Chairman
Dan Swift, President BSB Design
Ginny Shiverdecker, Executive Director
Michelle Rothfus, Secretary
Doug Vander Weide, Director
Kenneth Butters, Director
Dr. James Blessman, Treasurer
Lee-Ann Hammer, Manufacturer, South Africa
Jacques Hammer, Manufacturer, South Africa
Michael Wilson, Purdue University
Dan Gutwein, Intel
Doug Buster, BSB Design
Ed Binkley, BSB Design
Steve Moore, BSB Design
Dave Copenhaver, BSB Design
OUR FOUNDATION