Greetings Abōd® Shelters Friends!
Filled with anticipation for what was to come I took the 30 hours of travel time bound for Kilimanjaro, Tanzania in stride, but each passing mile fueled my energy levels.
Building our first Micro Village in Tanzania is a big dream come true with the help of Souixland Tanzania Educational Medical Ministries (STEMM) who provided us the opportunity to make it happen. Not only would we be building seven shelters as homes for the organization's dedicated local Maasai workers, we were also building their first Birthing Center at the small hospital in Mbuguni and two Abod's as Teacher's Housing at the local school located between the hospital and the STEMM campus.
This would mean building 10 Abod's in 10 days! This is the result of over one year of dreaming of the possibility and six months of diligent planning in collaboration with Dr. Steve Meyer and his wife Dana along with Tanzania campus director Diane Bannister and husband Tim.  Now the process was set in motion to make it happen. No turning back now.
It was an ambitious undertaking yet we felt it was time to prove that the premise of the Abōd Shelters® Lifestyle Village could be delivered faster, better, cheaper than traditional housing.  It would call for a dramatic demonstration to prove our product offering and service model.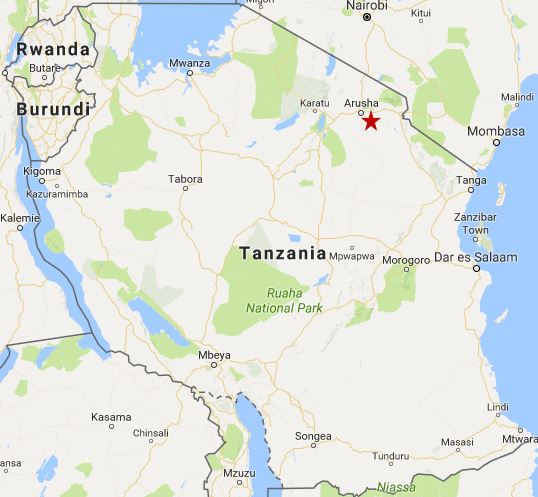 We stepped out of our comfort zone to set a BHAG – Big Harry Audacious Goal!  Now we needed to make it happen.  Having worked in the creative industry for most of my career, I experienced time and again the many challenges of major productions around the world – starting with a vision on paper, then making it real for the world on deadline, is hard work yet rewarding. But doing it professionally is one thing. Doing it for an NGO where financial measures are always at play is a challenge that would call for patience, courage, team work and donors who believe in our purpose to democratize housing for the worlds neediest populations.
This is our first Mission trip of such magnitude. We wanted everyone to have a meaningful and memorable trip with the right balance of work and play. It is our goal to set the right tone with anyone who volunteers to join an Abōd Shelters® build. A total of 30 people came together around this project with most meeting for the first time. This coupled with unfamiliar locations, celebrity guest, Ty Pennington our Ambassador, joining the build along with talented video production people would call for major focus and juggling of priorities. I am up for it, now worries.
As I flew over the Atlantic Ocean from Atlanta to Amsterdam, sleep eluded me. Many unanswerable questions rolled around in my head:
Would everyone on this mission trip make it to the STEMM Campus without delay?
Would they embrace their new team mates long enough to get the job done?
Would all the vital materials be there on time as one container was delayed in port?
Would the locals embrace working with our team on the Abod's and take to the type of work?
Would there be time for a safari adventure for the people coming to Africa for the first time?
Through experience we know the saying TIA – This Is Africa. No matter how well you plan contingencies, things move forward with very different methods and timing than we Americans are accustomed to.
Our Foundation Chairman, Doug Vander Weide with Valiant Wealth, and I worked together closely to organize the many aspects of the build with our hosts.  We already know these are tremendous people at STEMM who have achieved great things over their 20 years of work to help Tanzania. So with great heart, can-do spirit and a belief that anything is possible, we let go and let God guide us.
Once I arrived and met everyone face to face, my questions began to dissolve into thin air. This was a diverse group of people coming from all walks of life, yet we shared a common bond around our belief in Abod's purpose. The Abod could have a transformative effect on the country of Tanzania. It is a point of pride for everyone present to build the first Micro Village to support Dr. Steve Meyer and his wife Dana to honor their past, present and future endeavors to help. Every volunteer brought their best self to the experience and a willingness to do whatever it took to get the job done. Everyone was ready to do their part to build 10 Abods in 10 days. Once we started working, the project built momentum and carried through to a successful completion.
In this post, I would like to give a special shout out to Chris Gardner, Founder of Bella Executive Homes in Huxley, IA USA and his partner Mark DeYoung who funded the way for their amazing professional team of building experts to help get the job done.
It's the good heart, talent and hard work of the volunteers that made the building of 10 Abod's in 10 days successful.
My heartfelt THANK YOU to these great guys and new friends:
Barry Engelman
Dan Overman
Grant Tjemagel
Jordan Ries-Wandry
Mark DeYoung
Chris Gardner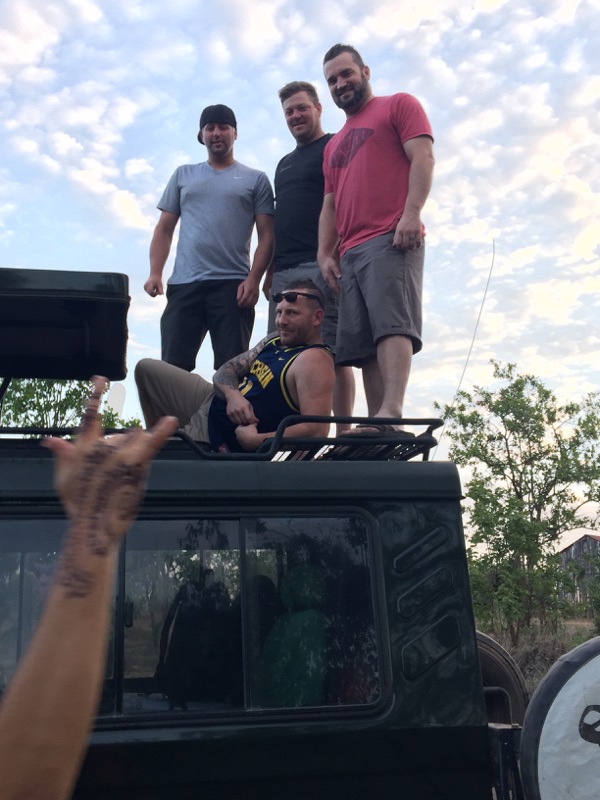 They not only worked full days, they even took on a covert late night trip to stage the right materials before the last morning building to make sure we could get the last two Abod's ready for the next day's ribbon cutting and handing over of the keys.  Now that is commitment! These great guys were an answer to my prayers!
Abōd Shelters® friends, do come back soon to hear more stories about how this amazing Tanzania experience of great people coming together to do great things unfolded.
In heartfelt service,
Ginny Shiverdecker
Executive Director
---
There are many options for private individuals, companies, schools, churches and other organizations to partner with us and make a real difference. Check out how to Partner With Us or simply connect to Ginny Shiverdecker at ginny@abodshelters.com. You may also donate to build an Abōd.