Greetings Abōd® Shelters Friends!
Phi-lan-thro-py: Greek origin – philanthropia – love of humankind
Noun: Altruistic concern for human welfare and advancement, usually manifested by donations of money, resources, or work to needy persons.The practice of giving time and money to help make life better for other people.
Synonyms: Generosity, altruism, social conscience, magnanimity, humanity, kindness, compassion, benevolence, charity.
Philanthropy – what a beautiful word so full of promise and positive energy. It is not uncommon post our national presidential election, to experience a feeling of optimism no matter the outcome. To me, it is the perfect time to express gratitude for our freedom and way of life. I recently visited the website of the National Philanthropy Day® (NPD) and was inspired by the information they provide and wanted to share some of the background of this impactful day with you.
You can actively support National Philanthropy Day® (NPD) on November 15th – the day thousands of people around the world come together to both: (1) put that word into action and (2) recognize the change that word has brought to our communities.
From the National Philanthropy Day® Official Website:
NPD is a celebration of philanthropy; giving, volunteering and charitable engagement that highlights the accomplishments, large and small, that philanthropy and all those involved in the philanthropic process, makes to our society and our world. National Philanthropy Day® is both an official day and a grassroots movement.
Every year, since 1986 when President Ronald Reagan first proclaimed November 15th as National Philanthropy Day®, communities across the globe have celebrated by hosting events to recognize activities of donors, volunteers, foundations, leaders, corporations, and others engaged in philanthropy. Since that first NPD, participation has grown year after year.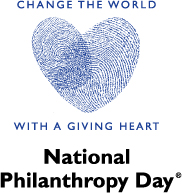 Today it has become a platform for charitable work that EVERYONE does to make a difference and create impact in their communities. Whether you're a donor or a volunteer (or both!), young or old, no matter how much you give or what causes you support; what you do from the heart makes a difference!
To that end, this coming November 15th is the day I wish to salute YOU: All of the caring and generous people who compose the Abōd Shelters® Community of Supporters.
There are so many people who have touched our mission and forever change us for the better:
All the talented associates within BSB Design  – fondly referred to as BSB Nation, the original creators of Abōd Shelters® for their ongoing engagement and support.
Valiant Wealth Family Office & Financial Advisors for their leadership and generosity.
Our committed Abōd Shelters® Foundation Board of Directors  who I am honored to work with every day.
Our dedicated Abōd Shelters® Manufacturer in Johannesburg, South Africa – HMR Homes for embracing the possibilities of Abod's role in improving lives of Africans everywhere.
Our trusted NGO partners who put Abod to work in service that transforms real lives.
Ty Pennington Abōd Shelters® Goodwill Ambassador for his creative leadership, talent and time to help us spread the word about of Mission to democratize housing.
The EPICS professors and students at Purdue University who challenge us.
Our generous donors – companies, sponsors, families and individuals who are true believers.
All the devoted volunteers who answer the call of service – we have so much fun.
The spouses and partners of our givers who sacrifice their loved one's time for us.
Finally, those of you out there who have yet to discover Abōd Shelters® but are destined to do so. We await meeting you with open arms.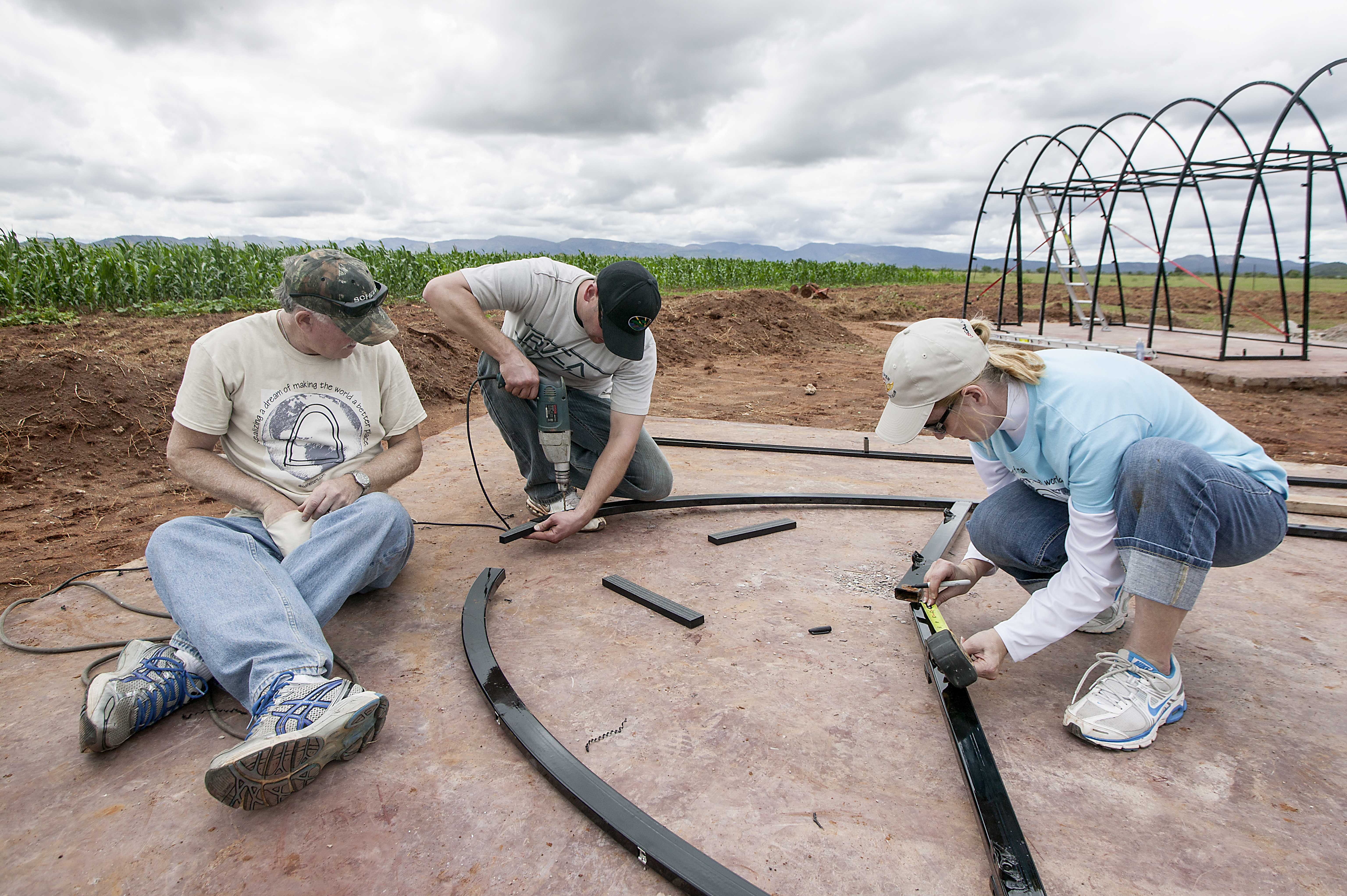 Chris Korte, Steve Cashman and Matthew Sharp assembling one of the arches to a home that was built for a granny and her grandchildren on Del Cramer Campus through Blessman Ministries in Mokopane, South Africa.
THANK YOU for having a giving heart of your time, talents, spirit and energy. The journey would never be as much fun, successful or rewarding without you!
May the way these special people live their lives through acts of philanthropy be an inspiration to others to get involved. It takes one small step forward to experience a new world of meaningful connections, happiness and satisfaction. I thank my lucky stars every day to be amidst such quality individuals.
The NPD website highlights the extraordinary work of donors and volunteers around the world every day. The site will feature finalists in the National Philanthropy Day Honors program. More than 70 video nominations were received in six categories: Philanthropist, Volunteer Fundraiser, Corporation, Foundations and Youth in Philanthropy (Youth and Individual). The public is asked to vote on the nominees who most impacted their communities and the world. A group of judges choose the final honoree in each category, who will be recognized at the National Philanthropy Day Honors program in New York City in November. You will find great stories on ways to give more effectively and profiles of unique and inspiring philanthropists… just like you!
In closing, I would like to also applaud the efforts of the National Philanthropy Day operating team for their efforts to increase public interest and awareness of the importance of philanthropy, as well as knowledge on giving, volunteering and engagement at the charitable level so people can practice EFFECTIVE philanthropy.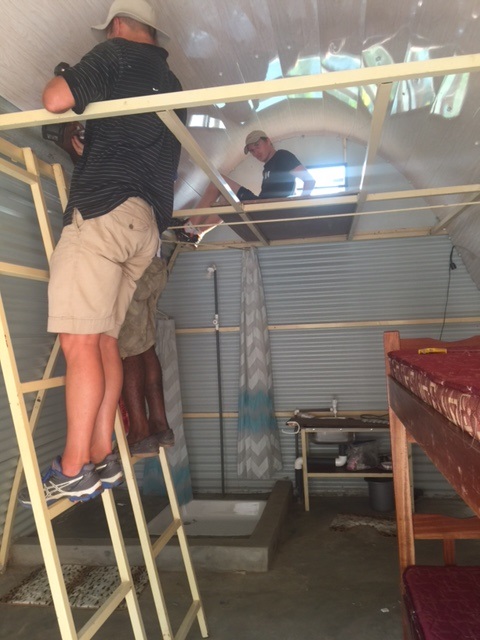 Doug Vander Weide and son, DJ, finishing the loft on the Abod built for the fish farm on Lake Volta in Eastern Ghana through Acts 2 Collective.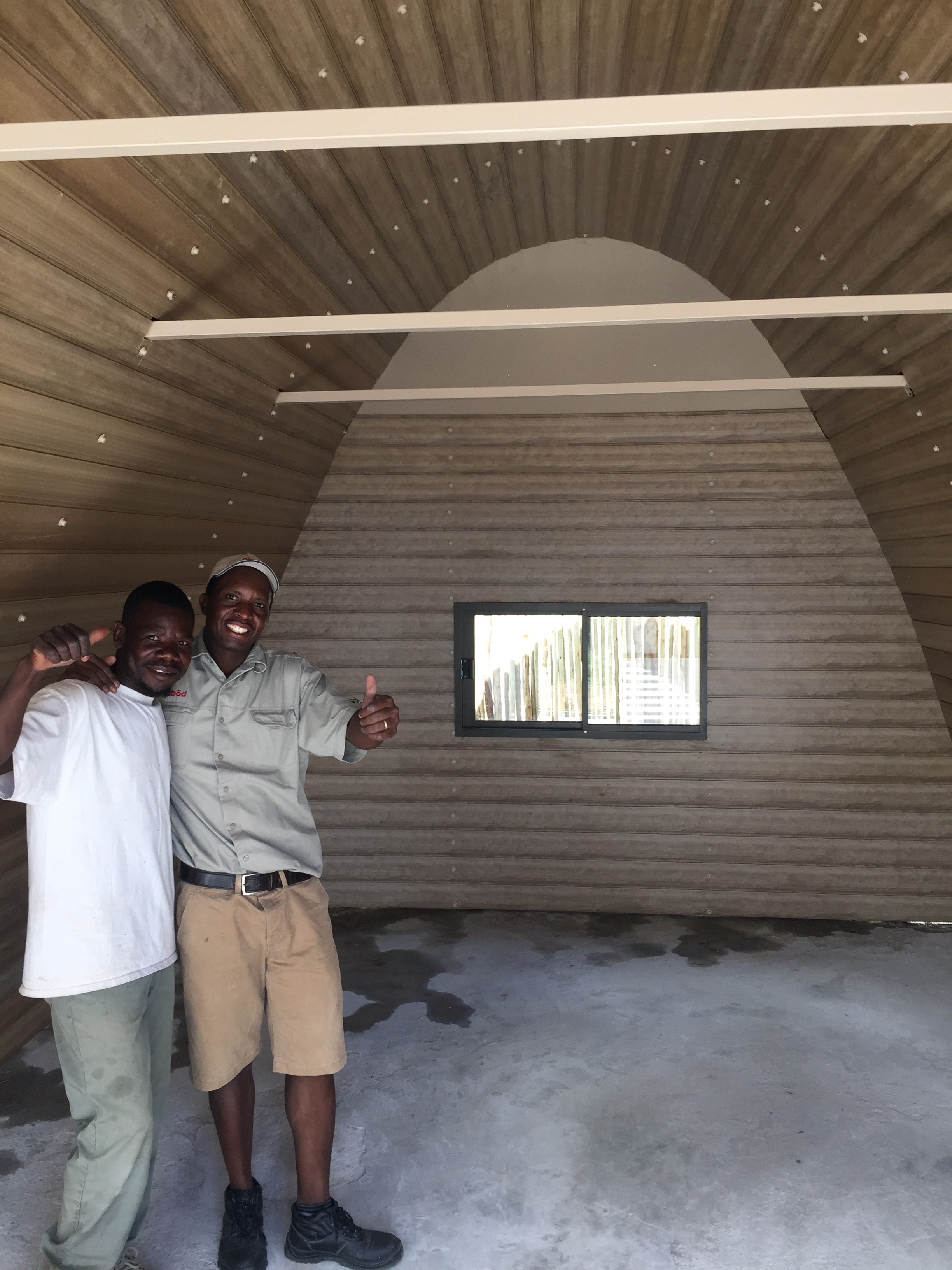 Thank you for all you do to build trust in what NGO's do to made a difference in the world.
In heartfelt service,
Ginny Shiverdecker
Executive Director
---
There are many options for private individuals, companies, schools, churches and other organizations to partner with us and make a real difference. Check out how to Partner With Us or simply connect to Ginny Shiverdecker at ginny@abodshelters.com. You may also donate to build an Abōd.