Greetings Abōd® Shelters Friends!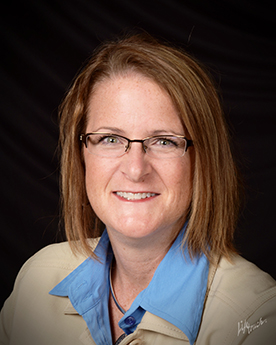 Michelle Rothfus, Project Coordinator Abōd® Shelters
It takes a lot of hard work and effort running a non-profit. For those of you experienced in this sector, you will understand the importance of having an amazing team of committee members and volunteers to support your project. Still, there are many responsibilities and items to be completed that drop to the wayside because there is just not enough time or there is not someone available with that skill set to complete it at a top-notch level it deserves.
One of those items for Abōd® Shelters was updating our online shop. A few years ago, we had a t-shirt design contest that resulted in some really cool designs from students that supported our mission. At the time, we made them available online and when individuals purchased one, $5 from the purchase was automatically donated to Abōd® Shelters Foundation to support a family in need. Having merchandise available supports our overall mission by providing a small funding source and getting the word out about Abōd® Shelters and the impact we can make on an individual, family, community, etc.
A few years have passed and while our designs are still really cool, our online store has become outdated. Yet with the daily ongoing responsibilities, the online store kept getting pushed further down the 'to do' list.

Original Winning T-Shirt Designs provided by Deanna Sargent, Brittany Hardin, Julia Rothfus and Shawna Snyder in the 2012 Design Contest for Abōd® Shelters
Reaching out to a local University in this circumstance was the answer. Why? We desperately needed a motivated, full of fresh ideas and skilled person to come in and give our store a face-lift. Did I mention we are a non-profit? We don't have highly paid consultant fees in our budget.
Utilizing an intern just makes sense. It allows us to take advantage of skilled, yet short-term support. The extra set of hands are able to tackle projects that no one else had time for. It's not just the extra set of hands that make interns advantageous. Especially in an organization when there is only 1 other employee that handles the philanthropic project. New people bring with them novel perspectives, 'outside the box' fresh ideas, and specialized strengths and skill sets.
I am excited to introduce you to…
Kira Mann, a Junior at Iowa State University, Majoring in Graphic Design. She is coming in to our West Des Moines, IA BSB Design, Inc. office this summer a couple days per week to tackle some Abod projects; Projects that I haven't had a chance to keep up with, and to tell you the truth… I don't have the skill set for!
Kira focuses her time on;
updating our shirt designs and revamping our online store
designing graphics for social media
designing pages for online giving
You will be able to view her work in the very near future.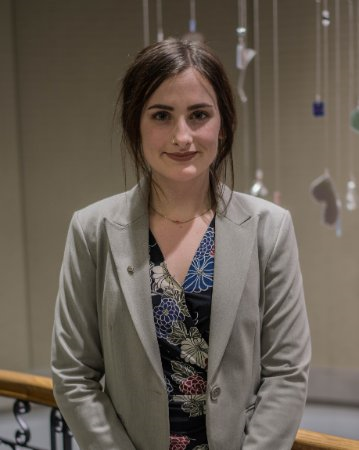 Kira Mann, Summer Intern for Abōd Shelters®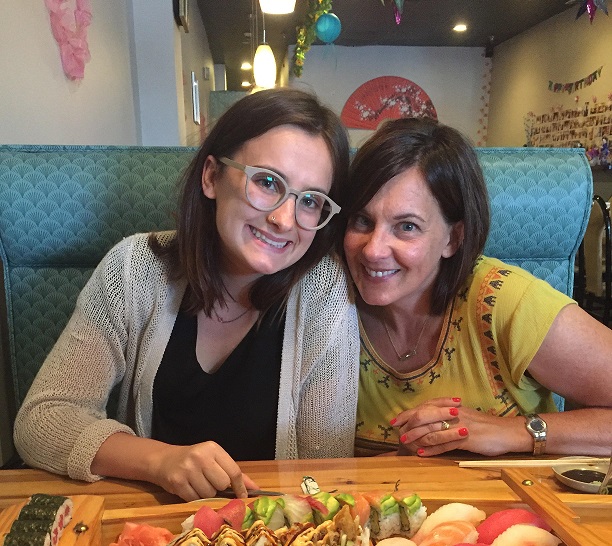 Some of Kira's favorite things; Spending time with her mom, eating sushi, and art museums!
You may have noticed that our store is empty at this time, but if you could see her graphics of what she has come up with so far, you would be as excited as I am!  And don't worry, our original designs will still be available!
Kira hopes to end up in a city either working for a graphic design firm or running a successful freelance career. Based on what I've witnessed so far, Kira is very professional and going to greatly benefit who ever her future client is. She has already inspired us with her ideas, suggestions and insight into changing things up a bit to reach out to our broader audience. Did I mention she is very professional? She's a great communicator and is a fun addition to our group!
---
Top Reasons for Reaching Out to Universities for Interns:
---
Motivated: while their wage requirements are modest, they're among the most highly motivated members of the workforce.
Free Recruiting: Many, if not all Universities, allows companies to post employer profiles completely free. This means you get extensive exposure to the top colleges and candidates without putting a dent in your recruiting budget.
Give Back: Abōd® Shelters is a giving nonprofit so we rely on others, especially our community, for support. Providing an internship is an excellent way to give back! Hiring college interns not only helps students in our community get started; it enhances the local workforce as a whole.
Win / Win – Internships provide students numerous perks. They gain experience, develop skills, make connections, strengthen their resumes, learn about a field, and assess their interest and abilities. Abōd® Shelters is the beneficiary of their ideas and skills.
---
In Abōd® Shelters situation, hiring Kira resulted in an absolute win / win. She benefits from the experience of overseeing an entire real-life design project from the beginning stages and presenting her ideas, communicating throughout the project and gaining feedback from our BSB Design, Inc. Marketing Department until the end of posting the designs and finalizing the visual look of the store. Abōd® Shelters benefits because several large, overdue projects will be completed at a top-notch level in a very short amount of time.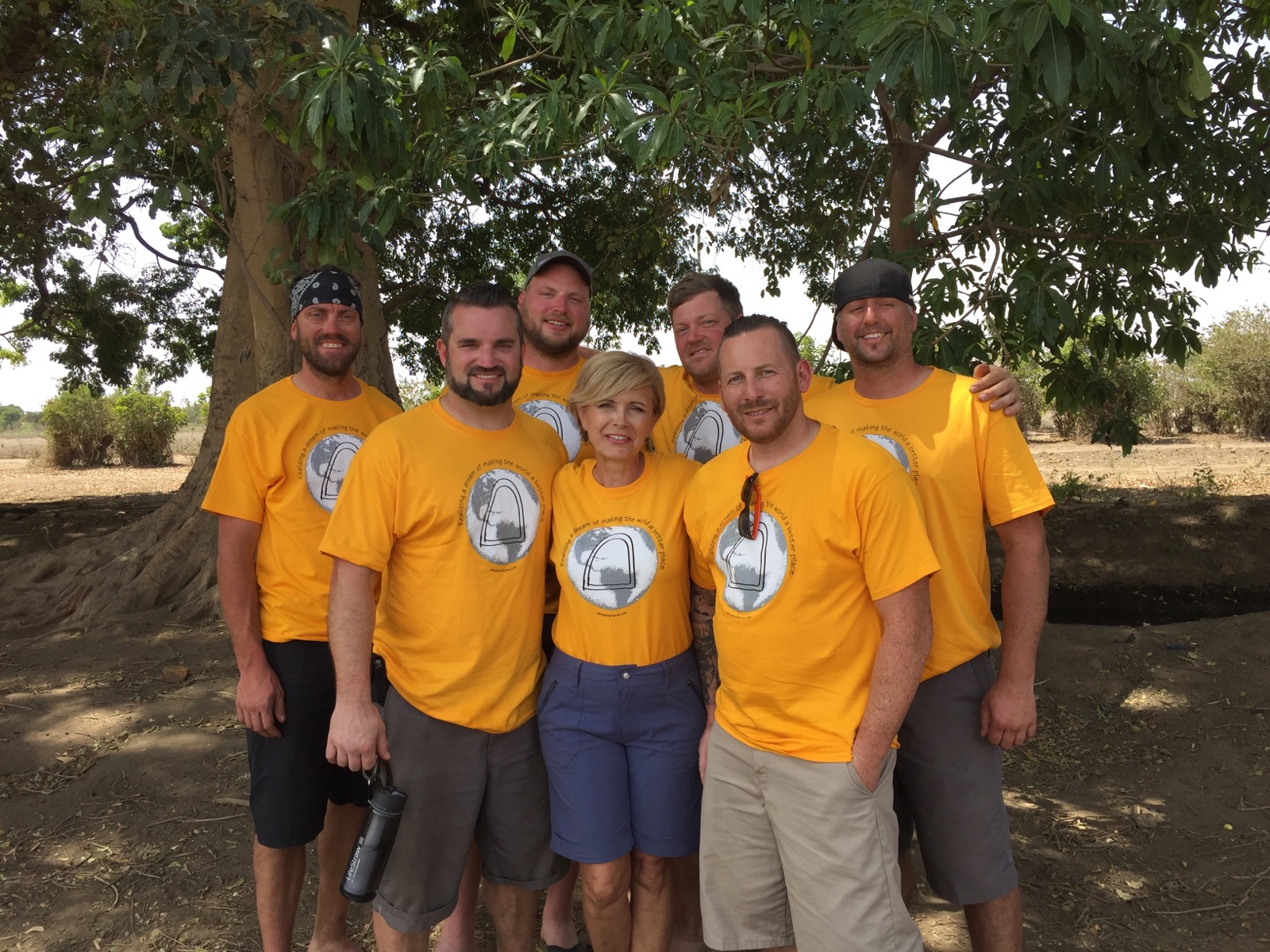 We provide shirts to our volunteers who help us on our projects. One of the most popular of the original designs we provided to our volunteers who helped us on our most recent build in Tanzania, where we built '10 Homes in 10 Days' with Ty Pennington.
Look forward to choosing one or several of our new cool designs on new merchandise and combine the good feeling of gift giving and supporting a worthy cause! Stay tuned for a midsummer reveal!
Abōd® Shelters, a registered 501©3 organization, are very interested in working with US and international organizations to leverage resources to provide homes to those in need.
You can get involved and help us build a sustainable Village of the Future using Abōd® Shelters through prayer, raising awareness and providing monetary support through partnership or become a Sponsor. For more information about ways to partner with us or becoming a sponsor, please mail your interest to ginny@abodshelters.com
---
There are many options for private individuals, companies, schools, churches and other organizations to partner with us and make a real difference. Check out how to Partner With Us or simply connect to Ginny Shiverdecker at ginny@abodshelters.com. You may also donate to build an Abōd.