Greetings Abōd® Shelters Friends!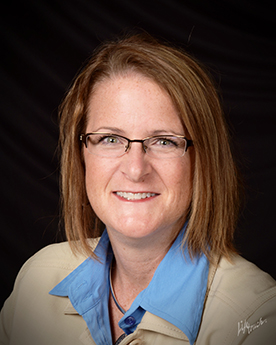 Michelle Rothfus, Project Coordinator Abōd® Shelters
The top 20 words used to describe 2017 were mostly negative according to a Washington Post-Survey. Just the top few words were; Chaotic, Crazy, Challenging, Great, Tumultuous, Horrible, Disappointing, Interesting, Disastrous. The world can be a very chaotic place. We have witnessed this all too well the past couple of years. Even though most Americans said 2017 was a bad year for the country overall, almost 7 in 10 Americans said it was a good year for them personally. Maybe it's just my optimism, but I see this as a positive.
When you look at the graph on the right you may feel compelled to jump on the negative bandwagon. But when you read more into it, these words describe the public opinion of the economy, race relations, media coverage and politics. Yes, these are important and they do impact us, but they are easily fueled by controversy and strong 'left' or 'right' opinions. It's the hatred, violence and prejudice that get so much attention because they are so much louder and much more visible.
I believe most people regardless of their race, religion or gender want to be kind. Go and talk to people and you will be amazed by their kindness and generosity. We are predisposed to act cooperatively and to help others even when it costs us.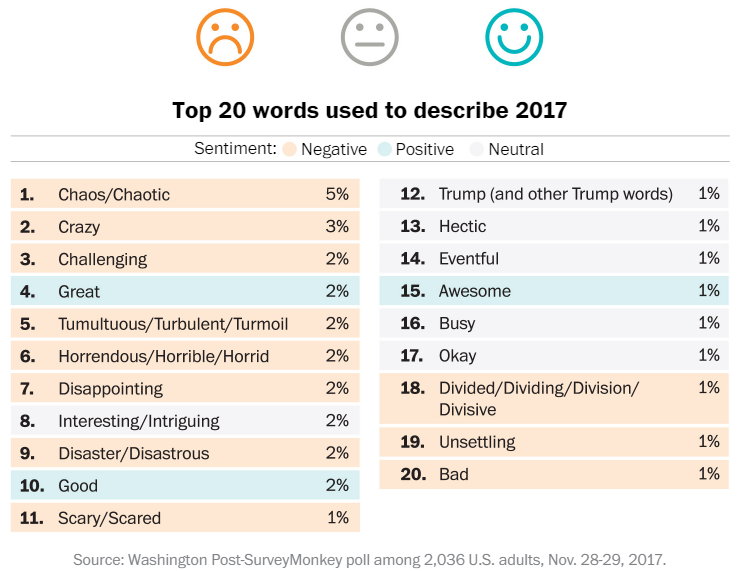 The new year is all about setting resolutions for improvement. As we end each year and look forward to the next, we take stock of the things we want to improve upon or change in our lives. Resolutions can vary across an endless array of categories—from finding a new job, making new friends or acquiring a new hobby or skill set.
How can more people have a good 2018? Make a resolution to improve the communities in which you live.
Why?
It connects you to others and may result in making new friends (Gasp!). It strengthens your ties to the community and broadens your support network, exposing you to people with common interests, neighborhood resources, and fun and fulfilling activities.
You show others firsthand how it makes a positive difference and may result in those individuals getting involved to. This is how many new project ideas get started. Someone may see you doing something and then have a great idea that builds upon it.
It provides many benefits to both your mental and physical health. The social contact aspect of helping and working with others can have a profound effect on your overall psychological well-being which can counteract the effects of stress, anger, and anxiety, combats depression and increase self-confidence. Older individuals that are working on community projects tend to walk more, find it easier to cope with everyday tasks, are less likely to develop high blood pressure, and have better thinking skills. It can also lessen symptoms of chronic pain and reduce the risk of heart disease.
Improving communities make them a better place to live and our communities are essential to our wellbeing. Read why having a sense of community is important in 'The Ideal Community? Let's Build Together' 
How?
By getting involved!
It may be overwhelming for many of us to try to make a difference in improving the world but focusing on our own community makes it more doable. When you drive through your own town or neighborhood, what do you notice? Where are some areas that could use improvement?
You may not be the type of person to set New Year resolutions. And that's ok. But I hope you at least set goals throughout the year for yourself because if you don't at least evaluate what you're doing and set any sort of goals, then you are destined to stay right where you are. Besides, wouldn't it be grand if the top 20 words used to describe the year 2018 were mostly positive?
Get involved locally where you can by starting where you live… and then lead by example. Be kind, be generous, stay positive and help others. Have a GREAT 2018!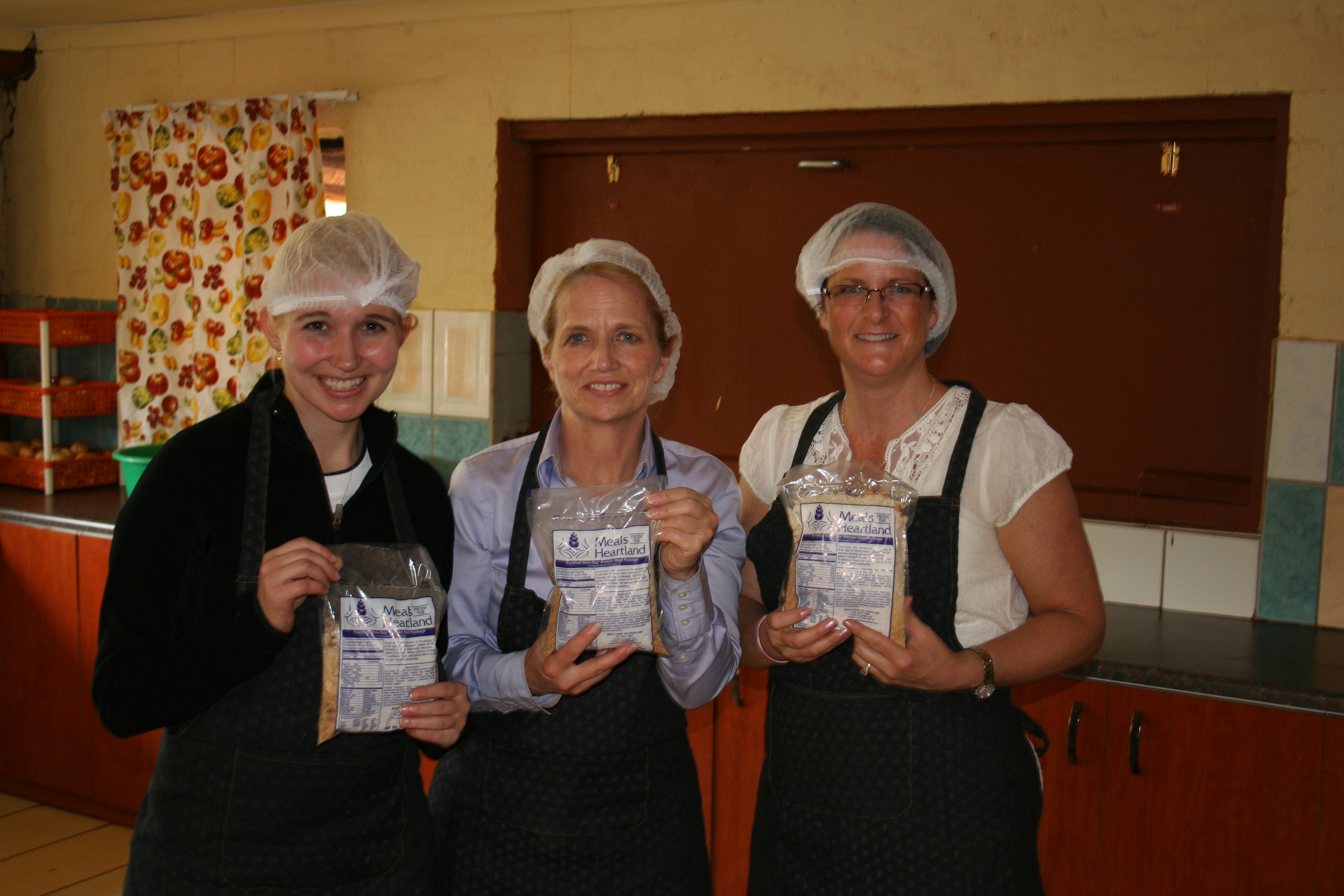 Getting involved as a community packaging meals for others in the world was a worthwhile experience. Seeing the look on the faces of the actual recipients was joyous; While building Abod Shelters in Mokopane, South Africa we had the opportunity to make Meals from the Heartland meals for the locals after church through Blessman International.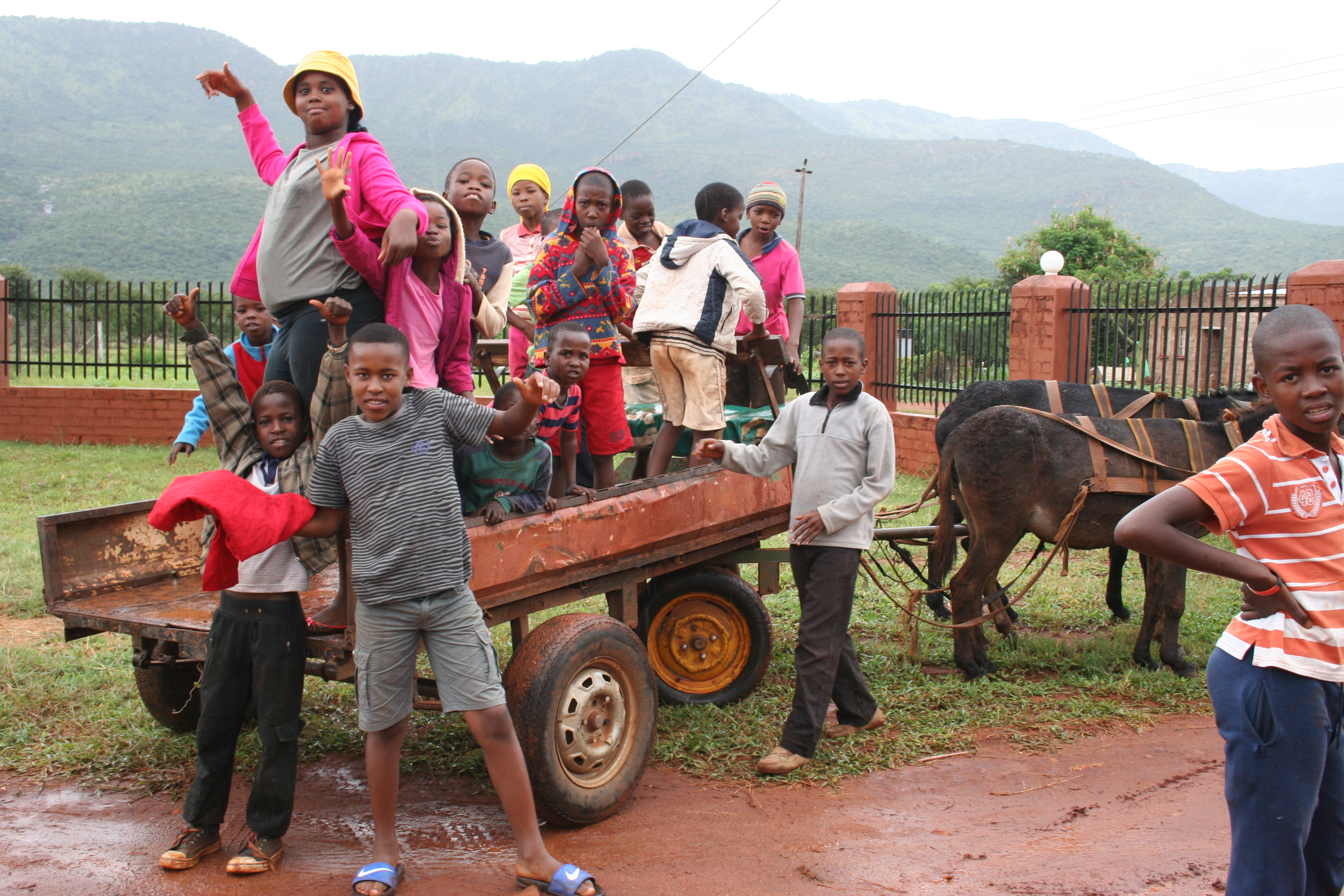 Being able to witness all of the good going on this community of South Africa was very inspirational. Thank you Blessman International!
Abōd® Shelters, a registered 501©3 organization, are very interested in working with US and international organizations to leverage resources to provide homes to those in need.
You can get involved and help us build a sustainable Village of the Future using Abōd® Shelters through prayer, raising awareness and providing monetary support through partnership or become a Sponsor. For more information about ways to partner with us or becoming a sponsor, please mail your interest to ginny@abodshelters.com
---
There are many options for private individuals, companies, schools, churches and other organizations to partner with us and make a real difference. Check out how to Partner With Us or simply connect to Ginny Shiverdecker at ginny@abodshelters.com. You may also donate to build an Abōd.