Greetings Abōd® Shelters Friends!
It's a big decision to share a personal story. But when someone decides to, just the act of sharing is caring. Stories bring hope to the person who has not made it to the other side of their circumstance yet – who may feel isolated or ashamed. Personal stories also bring humanity to a problem that motivates others to help in a way that all of the stats and facts shared about the problem cannot.
There are many reasons why people across this country and around the world are homeless and there are many stories behind the Abōd Shelters® and why people choose to help us with our mission to provide affordable housing wherever it is needed. Some stories are from people, like Doug Sharp, who have witnessed the extreme poverty of third-world countries in their travels. Other stories are first-hand accounts from people who have survived homelessness.
Many times, we never get to know the story behind someone's passion for and involvement with Abōd.  But Elizabeth Kandle, volunteer and guest blogger, relates through the following story that some people are homeless because they have escaped an abusive or oppressive situation. For them the streets at least offer freedom from their circumstance and the hope of finding a new path of their choosing – and hopefully, eventually a place they can feel safe and call home...
A Journey of Sharing Gives Hope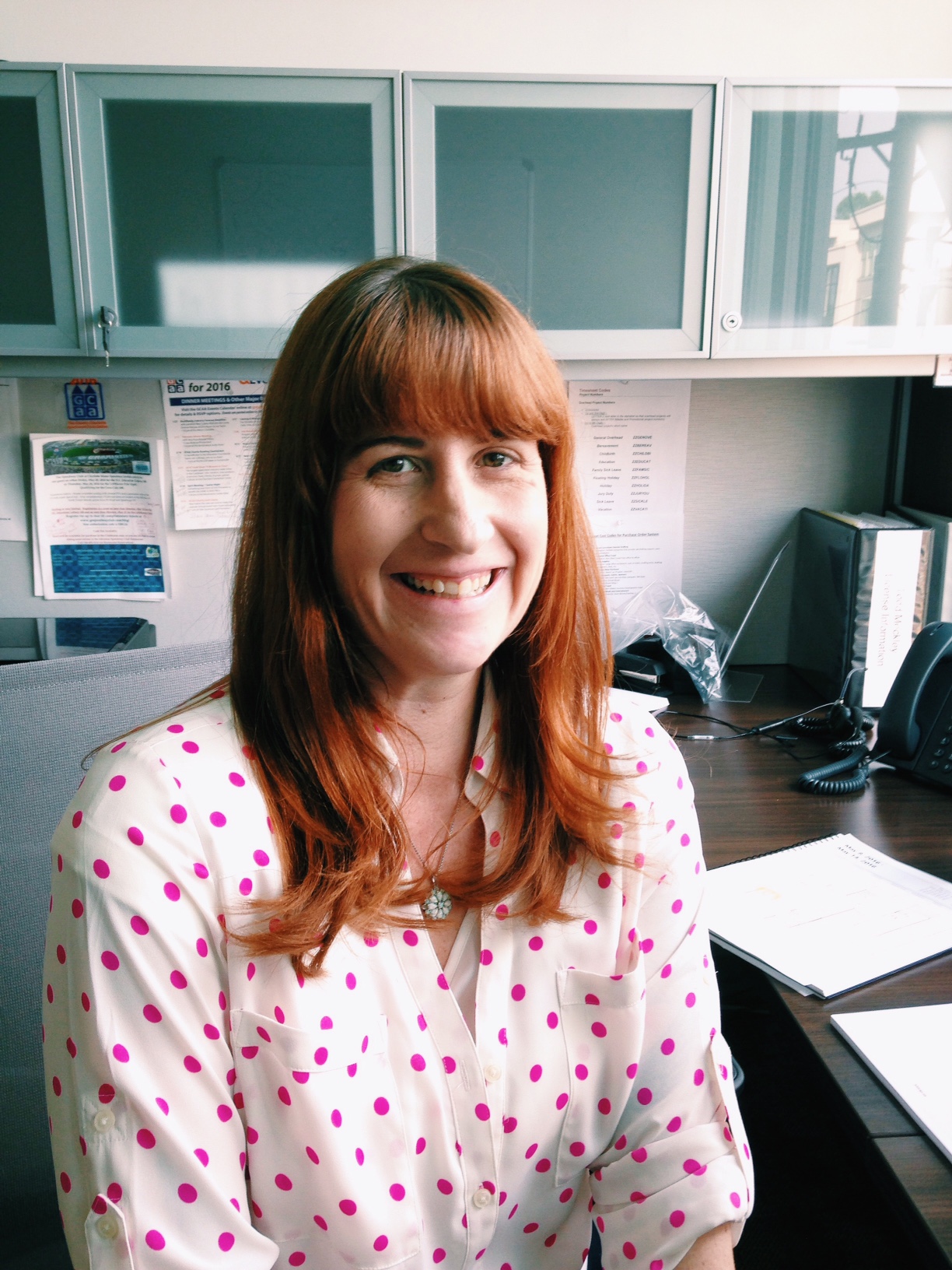 Elizabeth Kandle, Business Developer, BSB Design, Inc
Watching the sun rise from the corner of a doorway in a building in San Francisco, I look around to the group of displaced children who didn't sleep again last night. What are we looking for as we wander the streets? An underground sea of music and art? How did we find each other?
There are now five of us walking the streets shivering with unsteady hands. We are tired, but we have no choice but to walk on through the day. Too smart for our own good, we all ended up in college as high schoolers trudging a path of boredom that led us to look for something else. Asking random strangers to help us with nickels and dimes for cheap fast food. Sour cream is a luxury. It cost a quarter, but that quarter could almost feed another one of us with tacos at fifty-nine cents.
That was twenty years ago.
Life isn't like that today and I am ashamed to say I throw groceries away now without a thought. I should give it more thought. I let my kids play with nickels and dimes that once added up to a feeling of a nearly full stomach. We were not homeless by coincidence – some of us sought homelessness because we were not happy with what we had, some of us were not safe where we were, and then there was me who was just wondering what else was out there.
After I experienced the fire as a child, life was different for me. I saw and learned things at too young of an age. I continued to excel at school in a way that allowed me to leave the regular school set up and take things at my own pace, but this also opened a world up to me that I was not ready for or equipped to navigate. And I was allowed the opportunity to try and figure it out on my own.
Perhaps that is what makes me different. Perhaps that is what allows me to never give up.
Sometimes we would walk all day. Miles upon miles. Meeting strangers and asking for spare change for food. At night we would retreat to old buildings long condemned to make art and share our stories. Stories about changing the world, why we were different and what we each did to survive. Sharing our stories kept us going. From so many walks of life we came together to keep each other company and to give each other hope.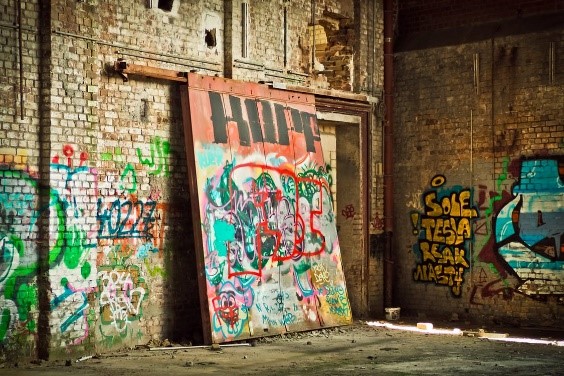 One of the girls was 19, had 3 children living with her father and was 6 months pregnant. She was deaf in her right ear and had a muscle disorder that made her clench in a strange and awkward way. She asked me to pray for her children. In my mind, I prayed;
God, please help give this young girl strength and courage, please hold her in your arms as she walks slowly down her path to you, please be gentle on her weak soul, may her road be paved with less heartache and loss than the rest of ours. Please help her find her way home."
Most of us were in our early to mid-teens and a long way from home. We found a common thread of faith among one another and believed that there was a reason for us to be where we were. We felt that we were wandering through a life that was always being met with resistance, but at least we were free. Not free of rules or breaking them necessarily but free in the sense of knowing we didn't give up. Instead, surviving something and then experiencing the feeling of relief and satisfaction of accomplishment.
There is also a freedom in not having anything, but that is not met without fear. A friend told me the other day that my fear is very different from anything he has encountered before and it is in that raw emotion that I am more human to him. We all seem to hide that humanness. But it is this characteristic in my mind that can help someone else. Just like 20 years ago when sharing our stories kept us going. We can give each other hope.
Abōd Shelters® works with Non-Governmental Organizations (NGO's) to provide housing, medical clinics, dormitories, classrooms etc. Many of the individuals that end up using Abod's have next to nothing. One of the benefits of getting involved in our mission trips and helping with the builds is being able to meet these individuals first-hand and hear their stories. Their stories are true testimonies of survival.
It is in our experience that we can reach out with what we have, even if it is only an unsteady hand, we can still help someone else. Help someone else by sharing your experience.
How can you help?
Partner with us or provide an introduction to a potential partner. We can make a greater impact working together than separately. We have been able to build homes, dormitories, medical buildings and classrooms as a result of working together. Reach out to Abōd® Shelters so we can partner and make a difference together! partners@abodshelters.com
Get involved as an organization or individual through prayer, raising awareness or providing monetary support. We'd love to be able to share our Abōd® Shelters Story with your organization or group.  ginny@abodshelters.com
Follow us on social media, like, share and invite others. Abōd® Shelters values the relationships we have made and we're thankful for all of the support our friends have provided.
Thanks to Michelle Rothfus, Abōd Shelters® Project Coordinator for above 3 project images.
From Elizabeth:
I was offered an opportunity to do some writing for the company I started working with a year ago. I thought it was a nice gesture and it was certainly something I was going to keep on doing anyway.  I have been a writer my whole life; spinning the narrative, selling the stories, and sharing in an obscure and vulnerable way that somehow feels safe to me. I wonder sometimes which event led me to hide behind a rough exterior only to share the true intimacy inside me with people who I don't necessarily know. It's like bad timing I guess. I don't trust people all of the time, but I do have a sense that everything is going to turn out. Not like some innate religious or spiritual concept, but the feeling that it's going to be ok is deep inside of me.
One House. One Family. One Day.
 If you enjoyed this post, I'd be very grateful if you'd help it spread by emailing it to a friend, or sharing it on Twitter or Facebook. Thank you!
Abōd® Shelters, a registered 501©3 organization, are very interested in working with US and international organizations to leverage resources to provide homes to those in need.
You can get involved and help us build a sustainable Village of the Future using Abōd® Shelters through prayer, raising awareness and providing monetary support through partnership or become a Sponsor. For more information about ways to partner with us or becoming a sponsor, please mail your interest to ginny@abodshelters.com
---