Greetings Abōd® Shelters Friends!
Thank you to Rob Marish at Keystone for the Cover Photo.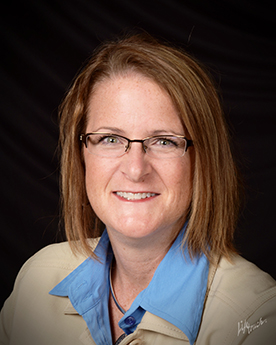 Michelle Rothfus, Project Coordinator Abōd® Shelters
When an Abod was built to be used as a Birthing Center in rural Tanzania in January, we really had no idea how it would be received. But when 30 pregnant women from the nearby villages showed up for a tour during the ribbon cutting ceremony, we knew we provided the right solution that was long overdue. Building one Birthing Center and providing education to the local midwives will make an ongoing and lasting impact in this community. But many more Birthing Centers are desperately needed throughout the country.
Many expectant mothers in Tanzania prefer to deliver in their own homes which in most cases is a mud hut. The reason they choose their own home is that the medical facilities are too far away, are unsanitary or are not private. When expectant mom's deliver in their own homes they usually have a family member, neighbor or friend assist who is not medically trained to handle even the simplest of complications.
The prevalence of Cerebral Palsy is higher in Africa and neurological damage occurs much more frequently during home births because of complications such as birth asphyxia and neonatal infections which a trained medical person could prevent.
While the infant mortality rate has decreased in recent years in Tanzania, maternal deaths related to childbirth have not. The fact that more than half of all births in Tanzania occur at home also contributes to the elevated maternal mortality rate.
Chad Riney, Production Director with BSB Design, Inc. in Dallas, TX with Dave, suggested having an office Walk-a-Thon in Support of Abōd Shelters®. There are many benefits to walking from improving circulation, weight loss to strengthening muscles and improving sleep. So choosing this campaign activity is a win-win for everyone involved. View Chad's personal RallyUp campaign page.
Dave and Chad worked with the Marketing Department at BSB Design, Inc. and shared what they had in mind for the fundraiser. While there were many platforms available, they decided to go with Rallyup.com because of its:
low cost
simplicity
supporters could either make one general pledge or could pledge a per mile amount
walkers could easily share in real time how many miles they completed and post updates.
Utilizing technology allows us to really optimize the online donation experience, which ultimately creates an efficient, user-friendly way of processing donations that makes fundraising a far more manageable experience.
Five additional employees from the BSB Design, Inc. Dallas office have joined in the walking campaign and will walk as many miles as they can on Friday, March 24th with the goal of raising funds to build a Birthing Center.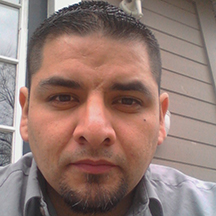 The group is really excited about being able to fund an entire Birthing Center and make an impact on the mortality rate of women when giving birth. As of this post, approximately $2800 has been pledged. There seems to be some competition with the top two rankings and pledges, which is good and they still have 3 weeks to accept pledges. Take an opportunity to look further into the details of the campaign, who the walkers are and then pledge your support to your favorite team member!
When companies allow employees the opportunity to get involved and support them in charitable giving to great causes, such as we did in building the RallyUp site for this Walk-a-Thon, and allowing them the time to participate… not only does the non-profit benefit, but the employee feels good about their company as well.
It takes just one person to make a difference. Interested in doing something similar with your friends, coworkers, club, church group? Reach out to Abōd Shelters® so we can partner and make a difference together!  michelle@abodshelters.com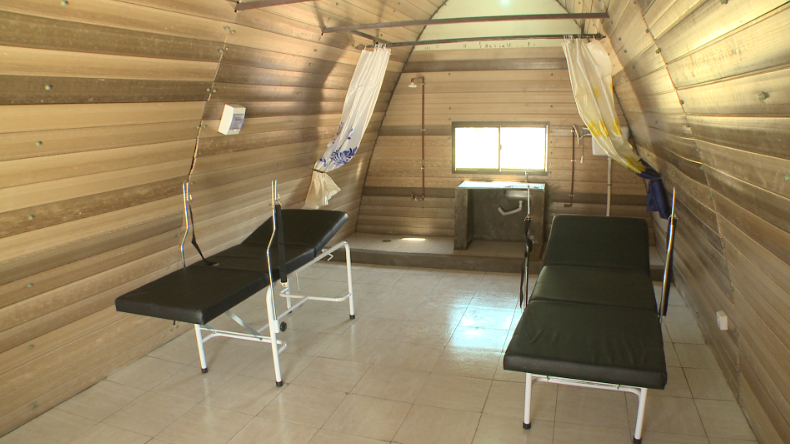 Inside the Abōd Birthing Center recently built. Additional medical equipment has been added along with partitions to separate the beds and provide privacy. Photo credit to Rob Marish with Keystone.
Inside the community clinic where a large room of beds are located. It is used by anyone that is ill and there is no privacy. Photo credit to Rob Marish with Keystone.
Abōd® Shelters, a registered 501©3 organization, are very interested in working with US and international organizations to leverage resources to provide homes to those in need.
You can get involved and help us build a sustainable Village of the Future using Abōd® Shelters through prayer, raising awareness and providing monetary support through partnership or become a Sponsor in 2016. For more information about ways to partner with us or becoming a sponsor, please mail your interest to ginny@abodshelters.com
---
There are many options for private individuals, companies, schools, churches and other organizations to partner with us and make a real difference. Check out how to Partner With Us or simply connect to Ginny Shiverdecker at ginny@abodshelters.com. You may also donate to build an Abōd.